PHOTO: Jets coach Rex Ryan and Rob Ryan with 1980s haircuts
Jets coach Rex Ryan will be on the same field as his brother, Saints defensive coordinator Rob Ryan, on Sunday.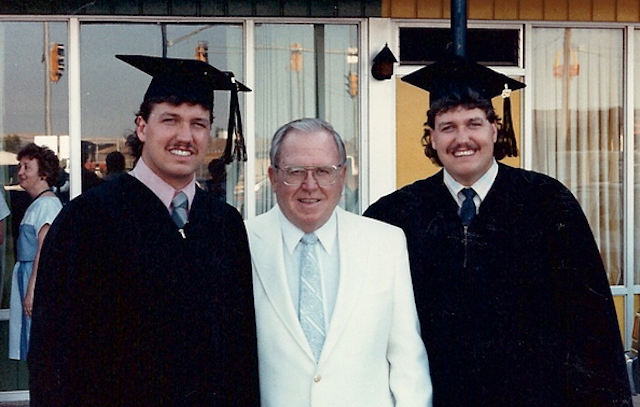 Jets coach Rex Ryan will be coaching against his twin brother Rob this week and the best thing about that is we get to publish pictures of the Ryan brothers with matching mustaches from the 1980's. 
The picture above was taken at the Ryan's college graduation ceremony in the early 80's, according to the New York Post. The brothers attended Southwestern Oklahoma State together where they both played football.
Rex and Rob Ryan during their days playing for Southwestern Oklahoma State: pic.twitter.com/0fP3QD1u9Q

— Andy Gray (@si_vault) August 22, 2013
That third person in the graduation picture is family patriarch Buddy Ryan, the former head coach of the Eagles and Cardinals. Buddy will be at the game on Sunday and he'll probably be rooting for the son with the best mustache. 
The mustaches in the picture are definitely interesting, but the thing that fascinates me the most is all of the traffic lights. Seriously, look at the reflection in the window and count the traffic lights. Were there 17 traffic lights on every block in the 1980's? Does anyone remember the 80's that might be able to confirm this?
The Ryan brothers haven't coached against each other since the 2011 regular season opener when Rob was the Cowboys defensive coordinator. The Jets won that game 27-24. However, don't think these brothers only spend time together on a football field, sometimes they hang out at the beach.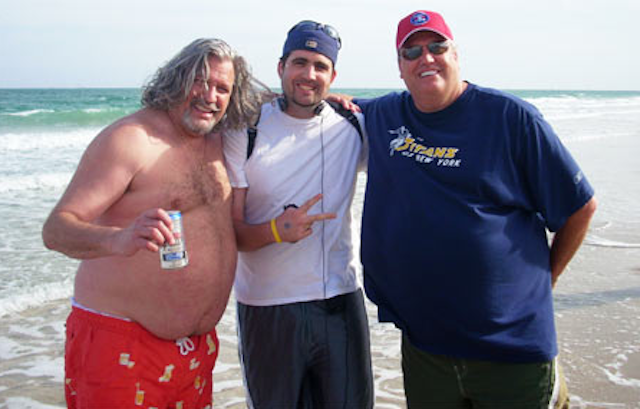 (Wink of the CBS Eye to MustacheHunting.com)
Show Comments
Hide Comments
Receivers surprise in the top 10, Alabama goes MIA in the top 15 and more 2017 NFL Draft t...

Florida State RB Dalvin Cook will kick off Day 2 of the draft

There were a lot of good moves made during the first day of the 2017 NFL Draft
It seems that fans in Chicago feel like the Bears may have gotten ripped off

Round 1 is in the books -- and here's a recap of all the rumors, picks, trades and analysi...

Here's everything you need to know about the 2017 NFL Draft