PHOTO: 'Madden 15' is so realistic, it has Eli Manning-Face
You can now get your fill of Manning-Face while playing video games.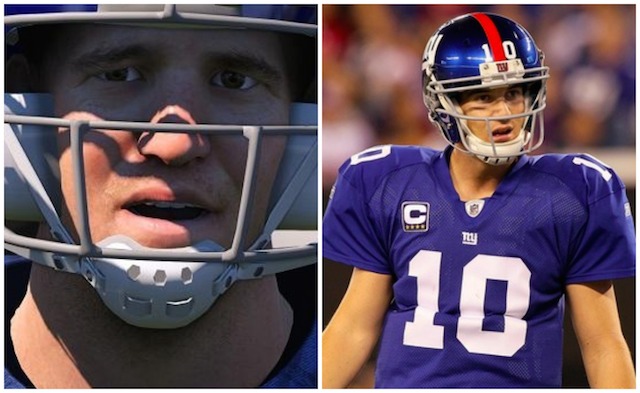 Every year, video games get more and more realistic -- and this might be the year where things have gotten a little too realistic for Giants quarterback Eli Manning. 
EA Sports released Madden NFL 15 this week and already people have made some interesting observations about the game. For instance, the game designers seem like they went the extra mile to get Manning-Face right. 
No #Madden15 review for y'all today; we'll be streaming it @ 4PM EST + goodies throughout the day. Like MANNINGFACE. pic.twitter.com/YSHZwqpw9U

— Mike Suszek (@mikesuszek) August 21, 2014
On the other hand, it appears the designers spent so much time getting Manning-Face right that they forgot to include gravity in the game. 
For a full look at 'Madden 15,' be sure to check out Will Brinson's review here. If you want to see more Manning-Face, there's always ManningFace.com.
The former Chiefs GM likely won't be out of work for too long

That's a really, really nice birthday present and a really, really strong message

The former second-team All-Pro is coming back to football and is immediately a free agent
The former NFL wide receiver is not worried about retiring as a member of the Panthers

The leaders of the quarterback class of 2015 are heading into the back half of their rookie...

The Colts quarterback says everything is fine, nothing to see here, folks, move along now