PHOTO: Metrodome is being slowly destroyed
If you have any emotional attachment to the Metrodome, you may not want to see this picture.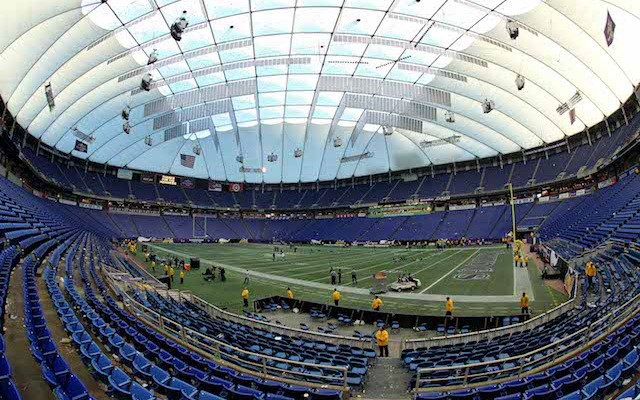 The Minnesota Vikings don't need the Metrodome anymore because the team's going to be moving into a new stadium that's scheduled to open in time for the 2016 season. The thing about the new stadium though is that it's being built on the site of the old stadium, which means the old stadium needs to be torn down. 
That process started back in mid-January, when the roof of the Metrodome was deflated. Now that process is on to step two and step two involves the Metrodome being completely destroyed. As you can see below, the Metrodome looks slightly different than it did during the Vikings season finale on Dec. 29. It's a lot less purple.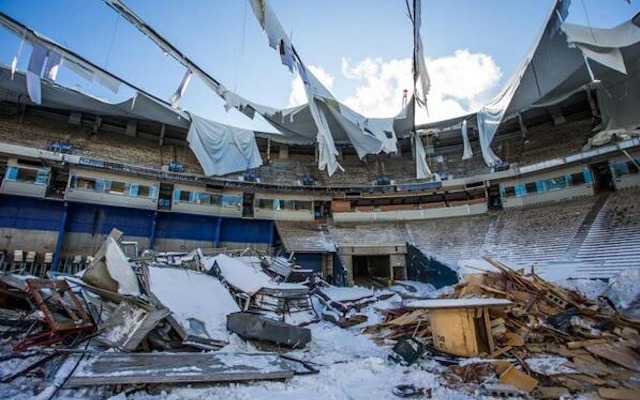 Show Comments
Hide Comments
Our Latest Stories
This what the Raiders' new stadium might look like

Not everyone was happy about the move to Sin City

The Raiders are leaving for Vegas and the team's owner doesn't want any ill will if possib...
Giants receiver Brandon Marshall was the only player invited to speak at the NFL owner's m...

This rule is probably going to have to change now that the Raiders are headed to Sin City

The NFL is rolling the dice on Sin City, despite a last-ditch attempt from Oakland's mayor...