PHOTO: Metrodome is being slowly destroyed
If you have any emotional attachment to the Metrodome, you may not want to see this picture.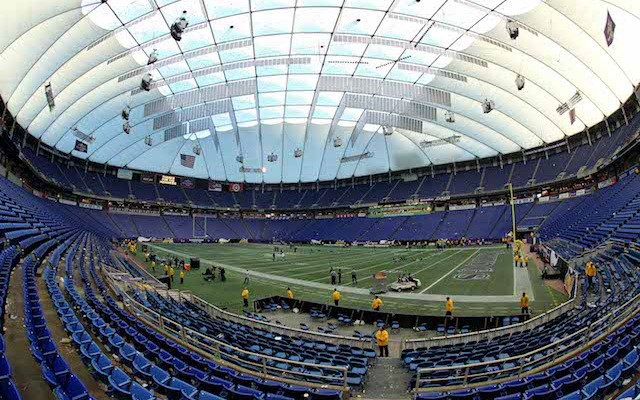 The Minnesota Vikings don't need the Metrodome anymore because the team's going to be moving into a new stadium that's scheduled to open in time for the 2016 season. The thing about the new stadium though is that it's being built on the site of the old stadium, which means the old stadium needs to be torn down. 
That process started back in mid-January, when the roof of the Metrodome was deflated. Now that process is on to step two and step two involves the Metrodome being completely destroyed. As you can see below, the Metrodome looks slightly different than it did during the Vikings season finale on Dec. 29. It's a lot less purple.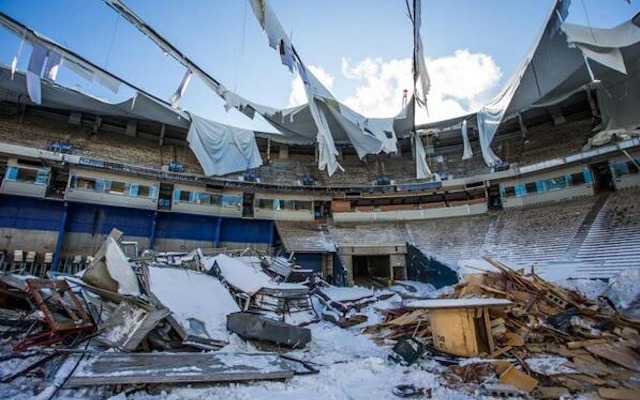 Show Comments
Hide Comments
Bashaud Breeland's arrival at training camp was memorable for one reason

A team that desperately needed a backup last year tops our rankings

Fitzpatrick can earn $3 million more if the Jets win the Super Bowl
The Broncos are giving Von Miller lots of money hoping he delivers like he did in the play...

Both the Bengals and the Ravens send more representatives to the team than the Steelers

Here's a player on each NFC team with everything to prove in 2016