PHOTO: New York City store already selling Patriots AFC title shirts
A sports store in New York City is already selling t-shirts proclaiming the New England Patriots are AFC champions. Broncos fans probably won't buy too many of them.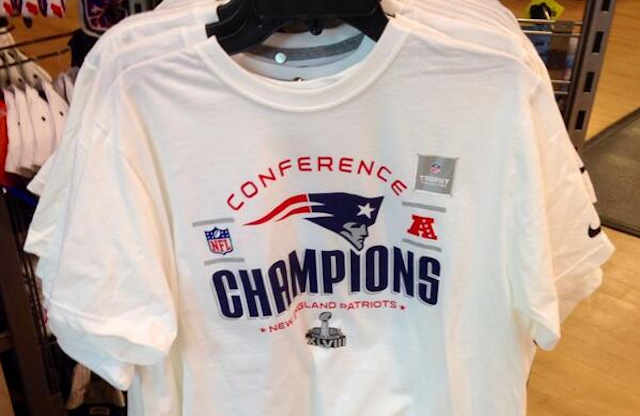 Just because New England hasn't won the AFC Championship Game yet doesn't mean you can't buy Patriots conference championship t-shirts. Despite the fact that the Patriots-Broncos game hasn't been played yet, a sports store in New York City is already selling shirts that proclaim the Patriots as AFC champions. 
According to the Twitter user who spotted the shirts, they're available at Modell's in Manhattan, only 15 miles from MetLife Stadium where Super Bowl XLVIII will be played. 
Selling the shirts really isn't a huge mistake. If the NFL contacts the owner of the store, all the owner has to do is pull the shirts off the rack. A huge mistake would be getting a tattoo that says your team has already won Super Bowl XLVIII because if your team doesn't win Super Bowl XLVIII, then you're kind of stuck with the tattoo.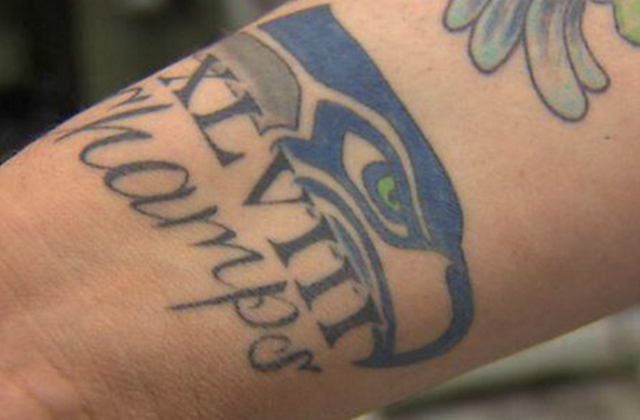 Show Comments
Hide Comments
The Bengals are setting a sky-high asking price for their backup quarterback

Jones tore his Achilles tendon during Washington's pro day in March

Plus, actors, players, service members, and more will announce picks from other locations
Watson and Trubisky are considered two of the draft's top QB prospects

The former Patriots running back has been sitting on the open market all offseason

Maccagnan's family friends were killed in a domestic violence murder-suicide several years...