PHOTO: New York City store already selling Patriots AFC title shirts
A sports store in New York City is already selling t-shirts proclaiming the New England Patriots are AFC champions. Broncos fans probably won't buy too many of them.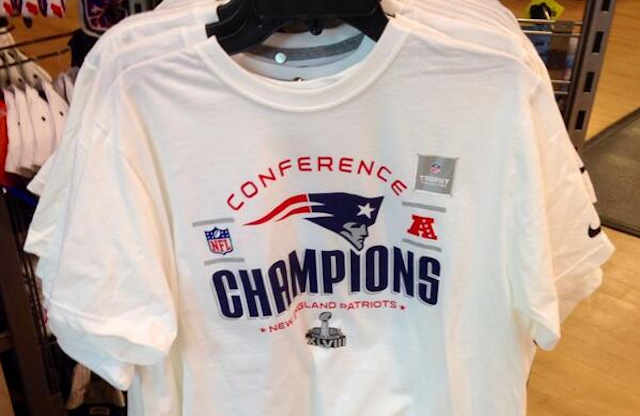 Just because New England hasn't won the AFC Championship Game yet doesn't mean you can't buy Patriots conference championship t-shirts. Despite the fact that the Patriots-Broncos game hasn't been played yet, a sports store in New York City is already selling shirts that proclaim the Patriots as AFC champions. 
According to the Twitter user who spotted the shirts, they're available at Modell's in Manhattan, only 15 miles from MetLife Stadium where Super Bowl XLVIII will be played. 
Selling the shirts really isn't a huge mistake. If the NFL contacts the owner of the store, all the owner has to do is pull the shirts off the rack. A huge mistake would be getting a tattoo that says your team has already won Super Bowl XLVIII because if your team doesn't win Super Bowl XLVIII, then you're kind of stuck with the tattoo.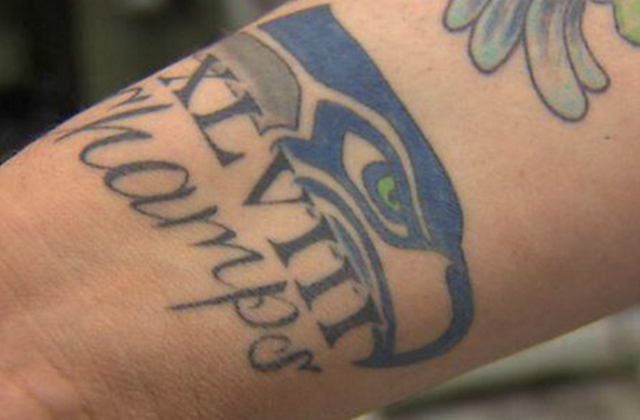 Show Comments
Hide Comments
Pernell McPhee could start the year on the PUP list

The Vikings' backup quarterback is 36-year-old Shaun Hill, who last started an NFL game in...

Mark Sanchez could land in Seattle and Brandon Weeden could be headed back to Big D
The former NFL player says Kaepernick's race shouldn't have been called into question

Fournette has drawn plenty of hype, and this is a rare case where it's entirely deserved

Bridgewater's Vikings teammates immediately started praying, per reports