PHOTO: Packers fan has crazy beard you need to see
If you've ever wondered what the Packers logo would look like as a beard. Well, you don't have to wonder anymore.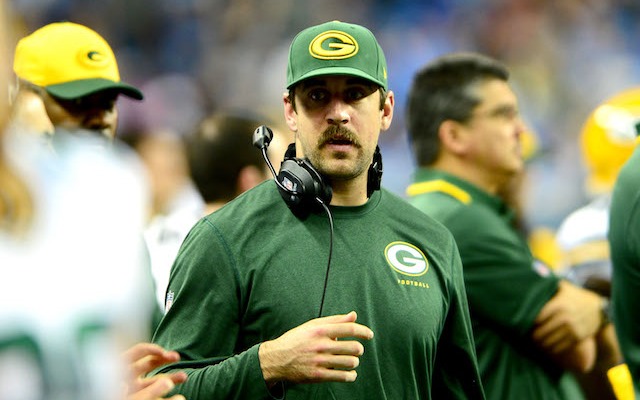 Aaron Rodgers' mustache may not be the most famous facial hair in Green Bay anymore. Mainly because Alex Michalak has one-upped him -- and anyone else who decides to grow facial hair for the rest of time.
Michalak is attending the Packers-Steelers game and to celebrate his first time at Lambeau Field, he decided to do something special with his facial hair. And when I say special, I mean he shaved the Packers logo into his beard. 
Best #Packers facial hair! Meet Alex Michalak from Omaha, Neb., who is attending his 1st Packers game. #NFL pic.twitter.com/TGjxlTO8vi

— Evan Siegle (@PGevansiegle) December 22, 2013
Show Comments
Hide Comments
NFL teams find out their schedule on the same day you do

There probably weren't too many complaints in Kansas City after the schedule was released

Glen Coffee is hoping to make an improbable NFL comeback
Geography can be hard sometimes

Hernandez appears to have left suicide notes for at least three different people

Beast Mode and the Raiders apparently don't see eye to eye on this one thing