PHOTO: Raiders tailgaters can enjoy fancy port-a-potties Sunday
Going to the bathroom while tailgating isn't one of life's more enjoyable experiences. But not for Raiders fans, at least one Sunday, thanks to Charmin.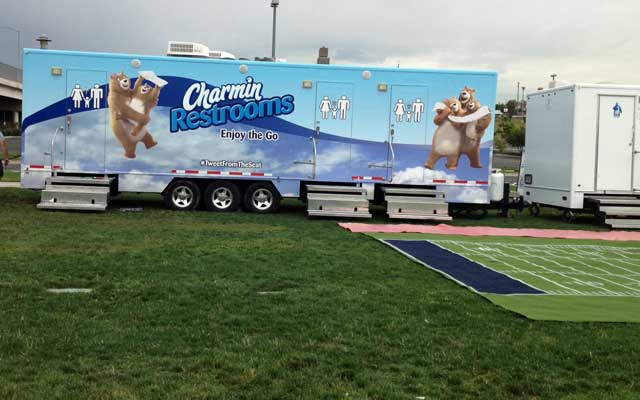 Some gamedays, it's not so bad to be a Raiders fan.
This Sunday is one of them.
It's not because Terrelle Pryor is back. It's not because Matt Flynn has been excommunicated to the third QB job. It's not because they cook epic food. Well, that last point is related.
It's because fans will have access to some fancy schmancy portable toilets.
You may refer to them, unlovingly, as port-a-potties.
And you've probably dreaded every single second you've spent in one. Amirite, women?
Well, the rear-thinking people at Charmin are looking to change all that. 
They'll be providing some deeeee-luxe bathroom accomodations for Raiders fans tailgating before the Chargers game. 
The feature list reads as follows: 
-- Faucets and sinks ... with running water
-- Plants
-- Lighting
-- Charmin toilet paper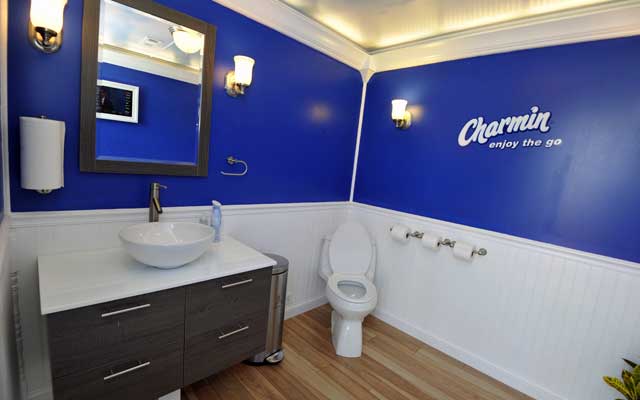 And they'll have satellite TV so Raiders fans can enjoy other NFL games, or say, our CBSSports.com Halftime Report (available here Sundays) with Chad Johnson, Pete Prisco and Jamey Eisenberg.
There's no word yet on whether adult butt wipes will be provided. 
Show Comments
Hide Comments
Our Latest Stories
Four teams in all find their quarterbacks of the future in this updated mock draft

The 49ers receiver is not the only person taking the NFL to task for its handling of Josh...

The team believes Brown's hamstring issues were actually the result of his sickle-cell tra...
Beckham took off his helmet after scoring and now has to give the NFL some money back

Suh has a history of skirting the line of dirty play but won't draw a fine this time

The sheriff in King County, Washington took exception to being blamed for a lack of eviden...