PHOTO: Robert Kraft, Jay-Z just hanging out together
With Jay-Z celebrating the 10-year anniversary of his 40/40 club, Patriots owner Robert Kraft joined in on the fun.
• 1 min read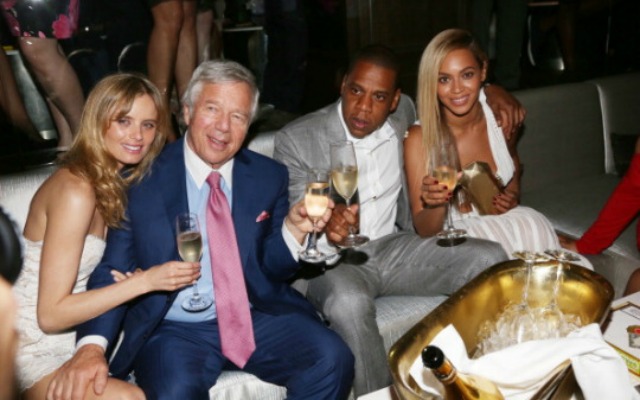 No, your eyes are not playing tricks on you. The above photo is actually of Patriots owner Bob Kraft hanging out with Jay-Z and Beyonce and imbibing what I assume to be some sort of expensive alcoholic beverage.
This photo appeared on Rapradar.com and was taken at the 10-year anniversary party of Jay-Z's 40/40 Club on Monday, and among others in attendance at the shindig were Jets rookie quarterback Geno Smith and Giants receiver Victor Cruz, both of whom are represented by Jay-Z's Roc Nation agency.
But really, there are no other words to write. Just bask in the sweet, sweet glory of Kraft hanging out with Jay-Z and throwing up the Diamond Cutter to boot.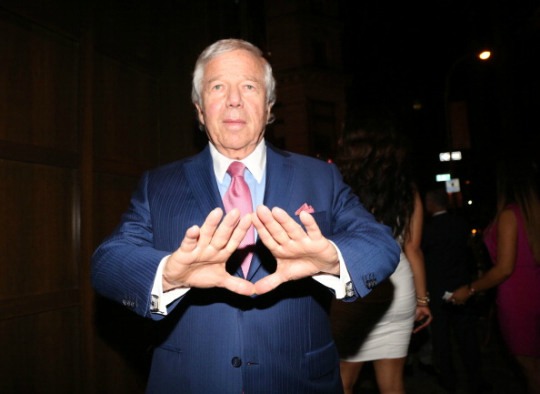 Don't ever tell Robert Kraft he's not a hip, hip man. (Rapradar.com)
Show Comments
Hide Comments
The top three-technique prospect in the draft could see his name not called at all

The former Florida football player was expected to be a second-round pick in the NFL Draft

This much is certain: The Browns desperately need a quarterback
The man who signed Romo is happy to see him move on from playing the game

Roger Goodell typically announces all the first-round picks, but he'll make an exception this...

NFL teams find out their schedule on the same day you do