PHOTO: Saints put target on their bus because Eagles fans throw things
After Eagles fans threw eggs at the Redskins team bus in November, the Saints came to Philadelphia prepared.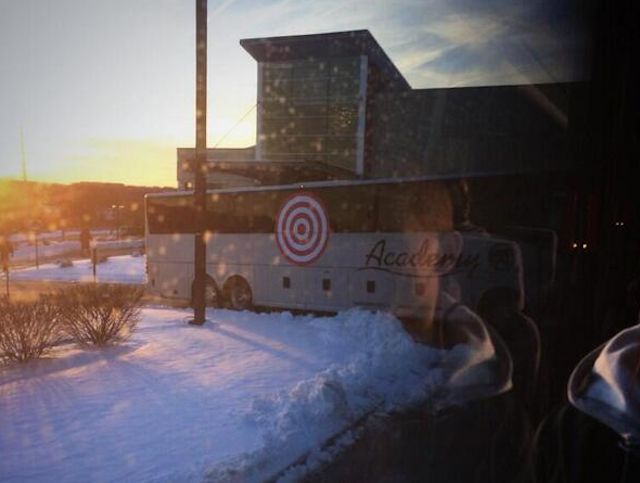 Eagles fans like to throw things, this is a known fact. We know they like to throw things because in November, they threw eggs at the Redskins team bus. Somebody must have told New Orleans coach Sean Payton about the egging incident because he decided to have some fun with it. 
Payton decided to have a target placed on the side of the Saints team bus on Saturday. So if you're in Philadelphia and you were throwing snowballs or eggs at a bus with a target on it on Saturday, that was the Saints bus.
Sean Payton puts a bullseye on the @Saints team bus as a motivational trick, to counter Philly fans egging. pic.twitter.com/BzJDbGkgqG

— katherine fugate (@katherinefugate) January 4, 2014
(Wink of the CBS Eye to SB Nation and JBenton on Twitter) 
Show Comments
Hide Comments
Our Latest Stories
'Never say never,' the Giants coach said about Peterson potentially joining the team

The Falcons' Super Bowl loss has turned March 28 into the best day of the year

Here's what you need to know from the pro days of Florida, Florida State, Texas and Eastern...
The Browns might be getting a new look in the near future

One particular Vegas-area business is planning to take advantage of the NFL club's impending...

With the draft a month away, teams desperate for QB help are already peeking ahead to 2018