PHOTO: Saints put target on their bus because Eagles fans throw things
After Eagles fans threw eggs at the Redskins team bus in November, the Saints came to Philadelphia prepared.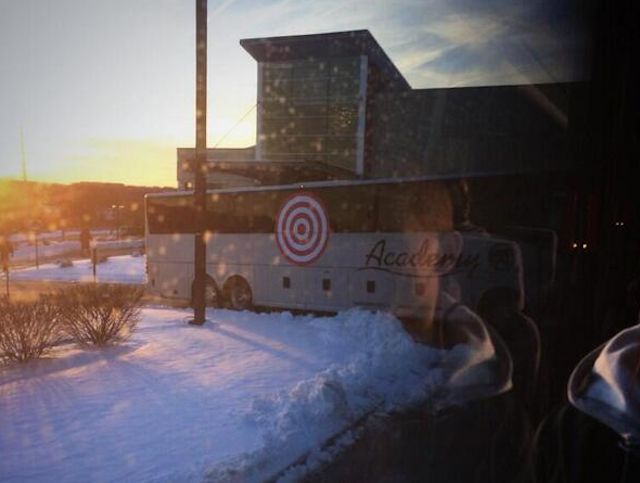 Eagles fans like to throw things, this is a known fact. We know they like to throw things because in November, they threw eggs at the Redskins team bus. Somebody must have told New Orleans coach Sean Payton about the egging incident because he decided to have some fun with it. 
Payton decided to have a target placed on the side of the Saints team bus on Saturday. So if you're in Philadelphia and you were throwing snowballs or eggs at a bus with a target on it on Saturday, that was the Saints bus.
Sean Payton puts a bullseye on the @Saints team bus as a motivational trick, to counter Philly fans egging. pic.twitter.com/BzJDbGkgqG

— katherine fugate (@katherinefugate) January 4, 2014
(Wink of the CBS Eye to SB Nation and JBenton on Twitter) 
Show Comments
Hide Comments
Our Latest Stories
Washington's John Ross outshines Christian McCaffrey, and the Huskies' defense shows its t...

Here's the latest update on all the Week 4 lines in the NFL

The Bills receiver is going to miss at least eight weeks and possibly the rest of the seas...
The best wide receiver in the game is paying homage to The King

The running back is supposed to get his first action against the Steelers

The Cowboys are going to play it safe with their star receiver, who's dealing with a knee...