PHOTO: Saints put target on their bus because Eagles fans throw things
After Eagles fans threw eggs at the Redskins team bus in November, the Saints came to Philadelphia prepared.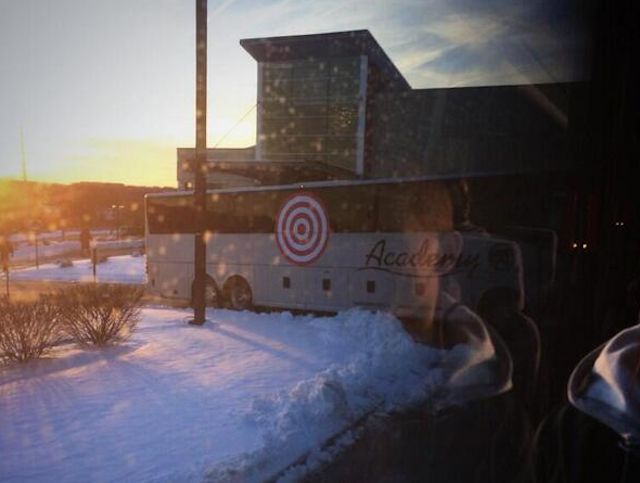 Eagles fans like to throw things, this is a known fact. We know they like to throw things because in November, they threw eggs at the Redskins team bus. Somebody must have told New Orleans coach Sean Payton about the egging incident because he decided to have some fun with it. 
Payton decided to have a target placed on the side of the Saints team bus on Saturday. So if you're in Philadelphia and you were throwing snowballs or eggs at a bus with a target on it on Saturday, that was the Saints bus.
Sean Payton puts a bullseye on the @Saints team bus as a motivational trick, to counter Philly fans egging. pic.twitter.com/BzJDbGkgqG

— katherine fugate (@katherinefugate) January 4, 2014
(Wink of the CBS Eye to SB Nation and JBenton on Twitter) 
Show Comments
Hide Comments
Police in the Bay Area aren't happy with Colin Kaepernick

49ers fans are now protesting Kaepernick's protest

It's not known if that's the reason for the trade
Kaepernick is receiving all sorts of reactions after refusing to stand for the national an...

Follow the roster cuts of every team as they trim to 75 players before Tuesday's 4 p.m. ET...

The Republican presidential candidate has some not-so-friendly advice for Colin Kaepernick