PHOTO: Steve Smith taunts African elephant to #Iceupson
Ravens receiver Steve Smith is on a vacation in Africa. He appears to be having a fabulous time.
• 1 min read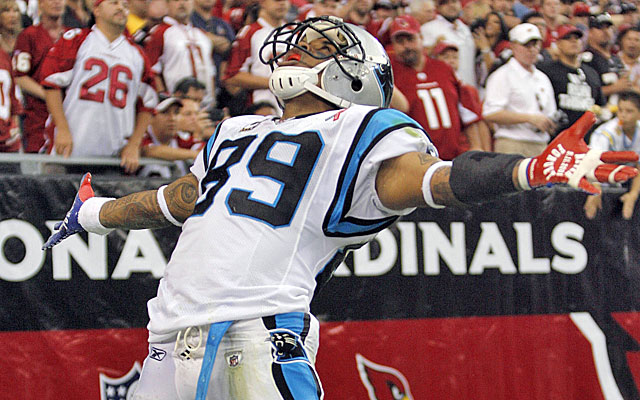 If you've been refreshing Steve Smith's Twitter feed during the past several days, you can follow along as he travels through Africa, visiting such countries as Kenya and Tanzania.
And meeting the native animals apparently.
On Lake Manyara told elephant to #Iceupson!!! Selfie with elephant pic.twitter.com/aUmgKWp011

— Steve Smith Sr (@89SteveSmith) May 4, 2014
Yes, that's an elephant (as you can see by those helpful red arrows). Who's seemingly awfully close to Smith. Not that Smith cares. But I wonder if the Ravens, his new employer, might.
Either way, it's a cool photo, though perhaps not as culturally-interesting as this one on Smith's feed.
WC /BATHROOM at restaurant. .. pic.twitter.com/f7c3hRryPI

— Steve Smith Sr (@89SteveSmith) May 3, 2014
According to a police report, he faces six years in jail and/or a $10,000 fine

Floyd has claimed that he failed the test due to drinking too much kombucha
Fairley will miss the season due to a heart condition, and his career is in jeopardy

The Chiefs went 43-21 under Dorsey's guidance

He definitely doesn't skip leg day