PHOTO: This is what a giant Seahawks corn maze looks like
Someone in Washington made a Seahawks corn maze.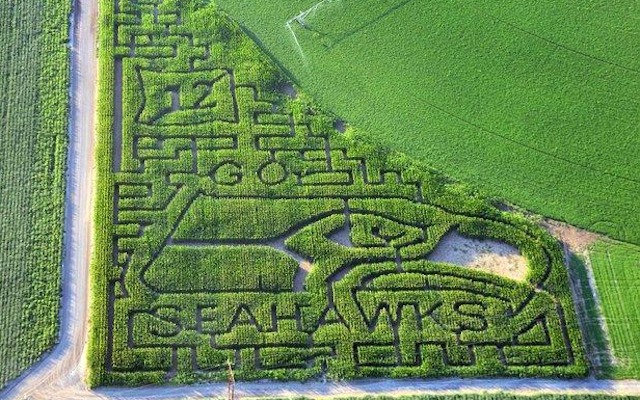 Some people might argue that the best thing about corn is how tasty it is -- and it is tasty -- but that's not the best thing about corn. The best thing about corn is the giant mazes you can mow into corn stalks.  
Just in time for the kickoff to the 2014 NFL season, a family in Pasco, Wash., has mowed a Seahawks logo into their corn stalk. The logo isn't just for looking at either, it's actually a giant maze.
According to the Tri-City Herald, the corn maze will be open for business on Sept. 27, so mark your calendar accordingly. 
Show Comments
Hide Comments
One of the league's best wideouts had just four catches for 28 yards against Green Bay

The Browns selected Kizer in the second round of the 2017 NFL Draft

Talk about a great Christmas present
'I don't think there's anybody more worthy than Marshawn to wear that number,' Woodson sai...

He's targeting a return in early June

Lockette retired from the game after suffering an injury that nearly ended his life