PHOTOS: 2014 NFL Draft hat has light-sensitive brim
The official hats for the 2014 NFL Draft have a light-sensitive brim that past draft hats didn't have.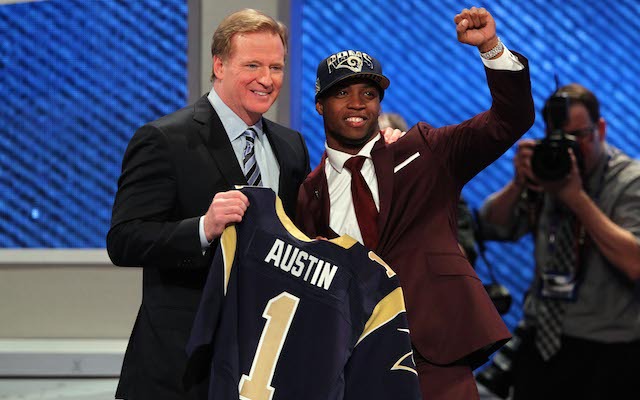 More NFL offseason: Mock Drafts | Prospect Rankings | Pro days | Top free agents
You can't have an NFL Draft without an official NFL Draft hat. Well, you can, but it's not as exciting.
The draft hat is one of the key components of the NFL Draft. Every player who gets selected in the first-round gets three things: a jersey, a hat and a giant hug from NFL Commissioner Roger Goodell.
If you take any of those three things out, it just wouldn't be the draft. New Era unveiled the official 2014 draft hat on Monday to USA Today's For The Win blog.  
The craziest part of the hat is definitely the brim. We don't usually write much about brims here, but with these hats, we have too.
Apparently, the brims are light-sensitive. According to FTW, if the brims are around a bright light source, they'll reflect a mosaic consisting of the team logo. When there's no bright light source to reflect, the brims will appear gray. You can see the Texans and Broncos hats below. To see a few more hats, you can go to FTW.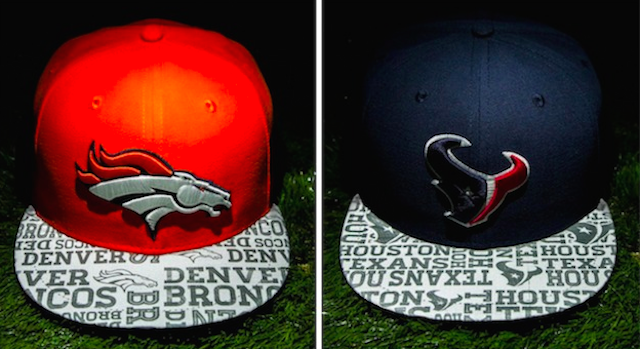 Show Comments
Hide Comments
Patriots coach makes it clear: Tom Brady is the starter when he comes back from his suspen...

The Patriots wide receiver was spotted walking with the Brazilian supermodel

The 'little' brother of Panthers' Star is a 6-2, 310-pound run stuffer.
The Packers quarterback doesn't have much to say about his brother's role on hit show

The Super Bowl hangover is real and Denver's great defense won't be able to ward it off

It's kind of hard to tell just how much weight the Packers running back lost