PHOTOS: Pat Tillman's life on the field and his impact afterward
Tuesday marks the 10-year anniversary of Pat Tillman's death.
• 1 min read
Tuesday is the 10th anniversary of the death of former Cardinals safety/American hero Pat Tillman.
Some, like CBSSports.com's Gregg Doyel, have argued the past few days about whether Tillman deserves a permanent place in the Pro Football Hall of Fame, and we've read a few tributes to the man who made an extraordinary decision and made the ultimate sacrifice for his country.
Here are a few photos of the man we all wish were still alive today (make sure to read CBSSports.com's Dennis Dodd's piece right here).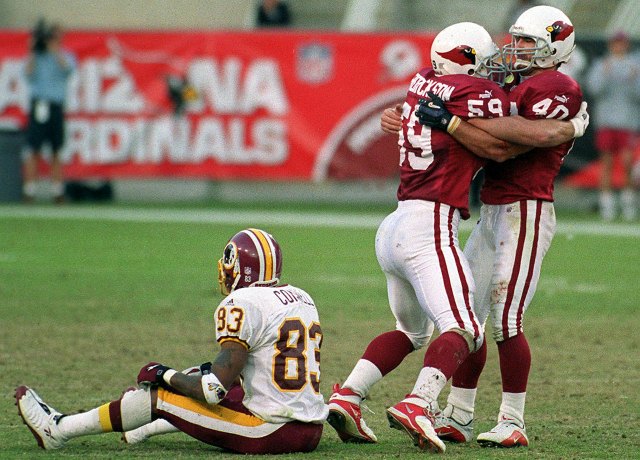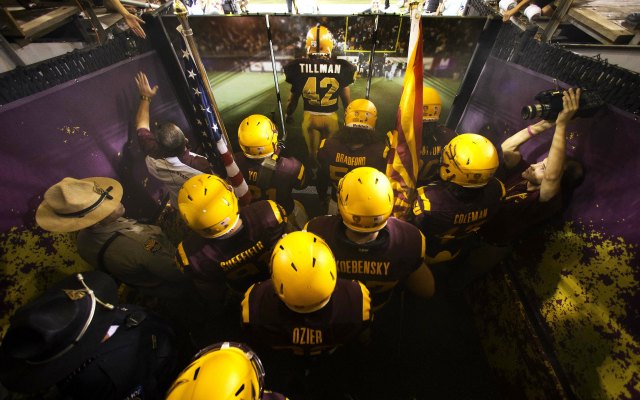 Show Comments
Hide Comments
Owners in cold-weather cities are skeptical that heavy rains could cause a two-month delay

With four games set for London in 2017, the NFL's security arm is monitoring the situation...

Elliott was a passenger in the car and didn't suffer any significant injuries in the accid...
Rob Gronkowski's dreams are exactly what you imagine them to be

Manziel has been out of the league since 2015, but it looks like he's trying to get back i...

The commish knows the preseason is already a bad joke, and this new rule only makes it wor...