PHOTOS: Taking a look back at Deacon Jones' dominance
Hall of Fame defensive end Deacon Jones was a scary man to play against. As these pictures prove.
• 1 min read
As the days pass, it seems clearer that former South Carolina defensive end Jadeveon Clowney could be the No. 1 overall pick in next month's NFL draft.
With that possibility, it's entirely appropriate to remember the former Rams/Chargers/Redskins defensive end, the man who invented the sack, one of the scariest defenders ever to play in the NFL: Deacon Jones.
Jones, who died in June 2013 at the age of 74, was nicknamed "The Secretary of Defense" after making eight Pro Bowls and earning five All-Pro honors while spending most of his 14-year career with the L.A. Rams. He was inducted into the Hall of Fame in 1980, and his legacy lives into today: he reportedly was the first to use the head slap in order to get a jump on the opposing offensive linemen.
Here is some of his finest work: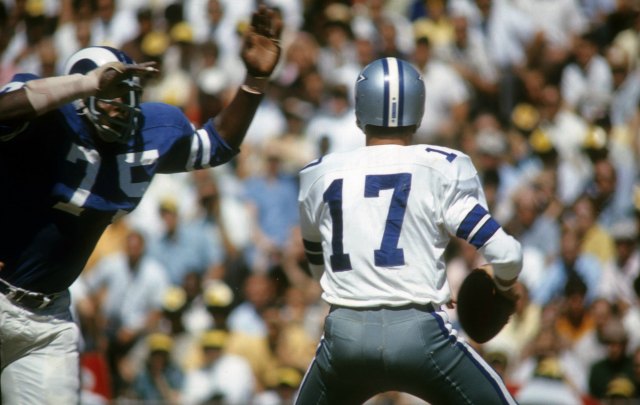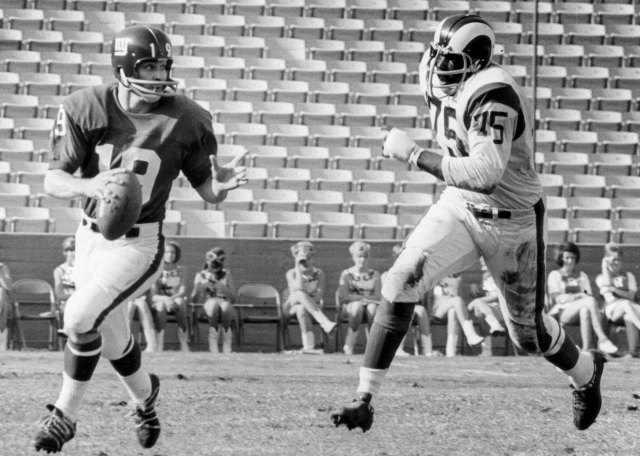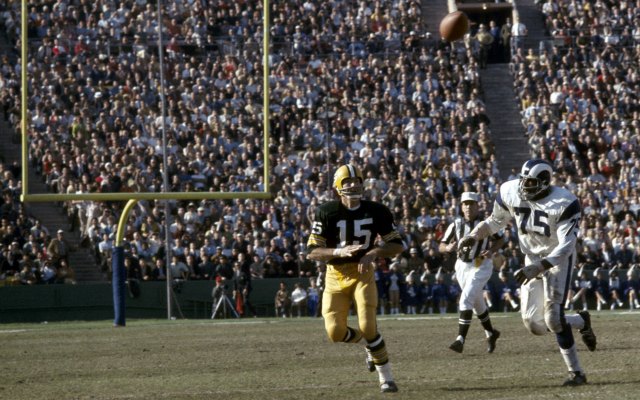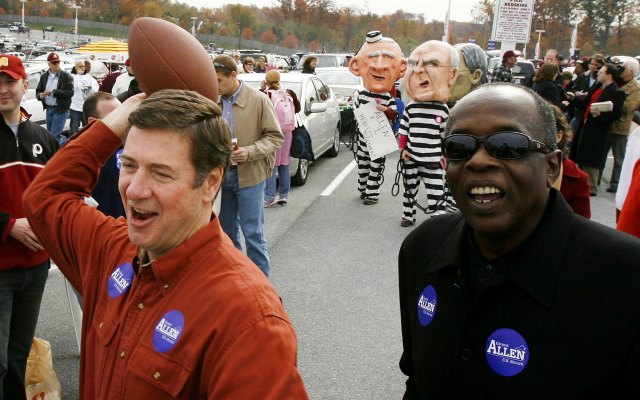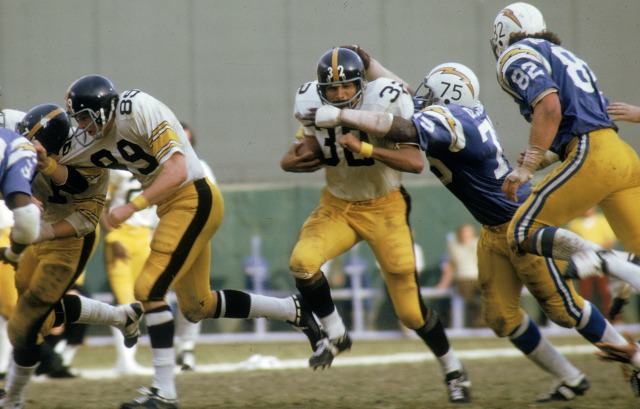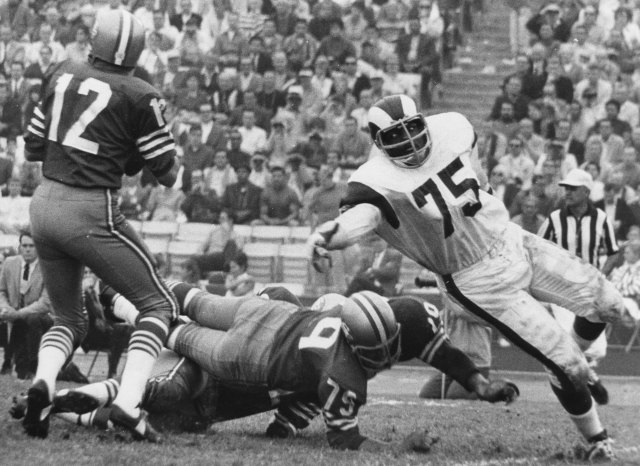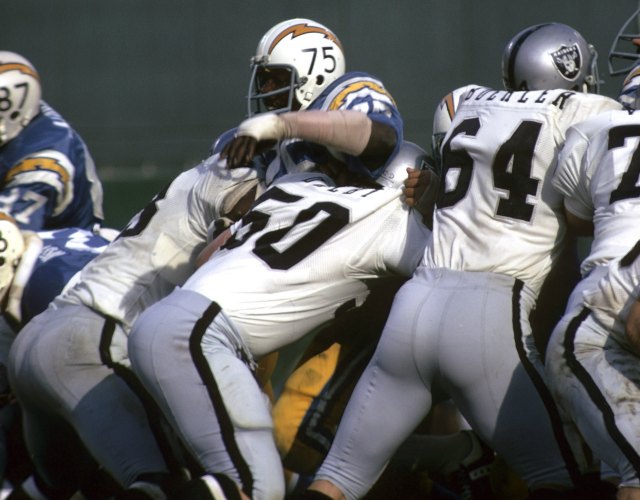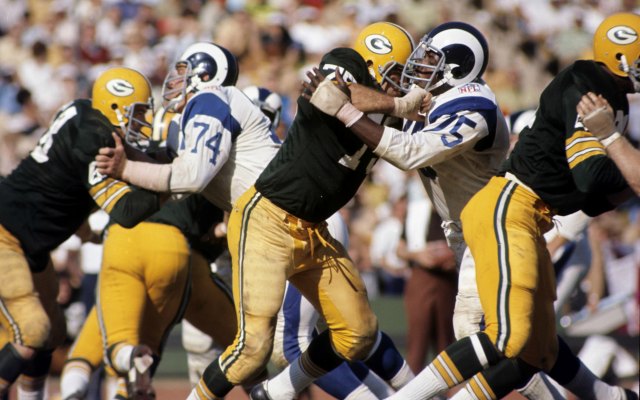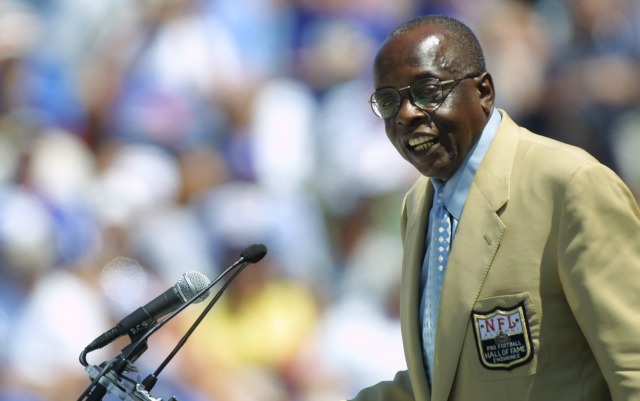 And because why the hell not, here's Deacon Jones on the Brady Bunch. Who teaches all of us a good lesson.
Show Comments
Hide Comments
Our Latest Stories
The former Vikings first-round pick found now joy in social media

The Redskins aren't fans of their 'Color Rush' look

If it's one thing the Browns need it's a franchise quarterback
Chicago's quarterback plan is an interesting one

Stewart turned 30 on Tuesday and is entering his 10th NFL season

San Diego will play in a Major League Soccer stadium next season