PHOTOS: Ugly NFL sweaters are really ugly
If you like the NFL and you like ugly sweaters, then Clark Toys has the perfect item for you.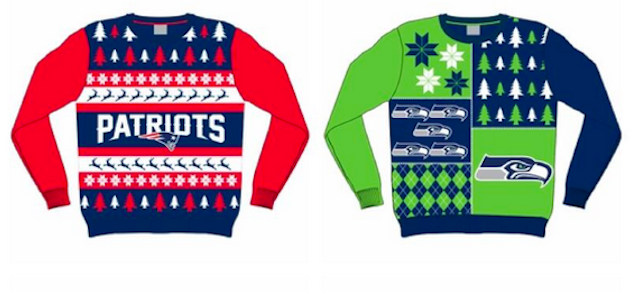 If you're looking for a new way to support your favorite NFL team for the 2014 season, I have two words for you: Ugly sweaters. Ugly sweaters may sound ugly -- and they are -- but they're trendy and trendy always trumps ugly. 
If you watched the opening ceremonies at the Winter Olympics, you saw Team USA. Guess what Team USA was wearing? UGLY SWEATERS. Guess what happened to those ugly Team USA sweaters? They SOLD OUT EVERYWHERE. 
Here are those #TeamUSA #OpeningCeremony uniforms. What do you think? pic.twitter.com/zbaO4vdNru

— NBC Olympics (@NBCOlympics) January 23, 2014
The point here is that these NFL sweaters will probably sell out as soon as they go on sale. Should you buy one? I have no clue, but I'm 95 percent my Eye on Football colleague Josh Katzowitz will. He's the resident sweater expert at CBSSports.com. According to Katzowitz, you can wear sweaters anywhere and at anytime, even while working out. 
How'd you get Bill Cosby's sweater? RT @ekaycbs: Always dressed warmly, our @joshkatzowitz joins @NFL_AM pic.twitter.com/xZTHgs7fKH

— Andrew DeWitt (@DeWittCBS) August 8, 2013
You can see the Seahawks and Patriots sweaters above and the Browns and Chiefs sweaters below. If you want to see more of the ugly sweaters, which were designed by a company called Forever Collectibles, be sure to check out ClarkToys.com where you can see an ugly sweater for all 32 NFL teams. 
Ugly Sweater UPDATE (July 21): The ugly sweaters are officially for sale on NFLShop.com.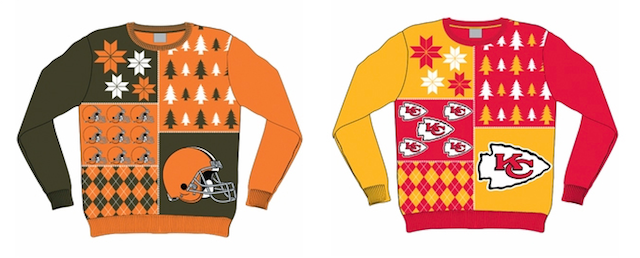 Show Comments
Hide Comments
The former Florida football player was expected to be a second-round pick in the NFL Draft

This much is certain: The Browns desperately need a quarterback

The man who signed Romo is happy to see him move on from playing the game
Roger Goodell typically announces all the first-round picks, but he'll make an exception this...

NFL teams find out their schedule on the same day you do

There probably weren't too many complaints in Kansas City after the schedule was released