Police want to talk to Aaron Hernandez's tattoo artists
The tattoos on Aaron Hernandez's right forearm could provide police with clues as they continue to investigate the former Patriots tight end.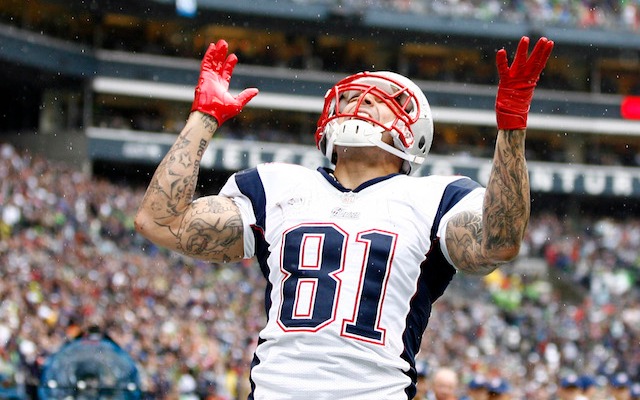 As police in Massachusetts continue to gather evidence against Aaron Hernandez, they're making sure to leave no stone unturned. Authorities in Suffolk County announced on Wednesday that they're even interested in talking to several of Hernandez's tattoo artists. 
In a statement, investigators said that they believe the artists 'may have made observations of evidentiary value in the pending Suffolk County murder prosecutions.'
Hernandez was indicted on a double-murder charge in Suffolk County on May 15. The indictment stems from the July 2012 shooting deaths of Daniel Abreu and Safiro Furtado in Boston. 
Police hope to speak with any tattoo artist who worked on Hernandez's right forearm between February 2012 and June 2013. Hernandez was believed to have been Hermosa Beach, California; Bristol, Connecticut; Palm Beach and Miami, Florida; Massachusetts; and Rhode Island during that 17-month time period. Authorities also added that they're willing to talk to any tattoo artist who's worked on Hernandez, not just artists who worked on him in that time span.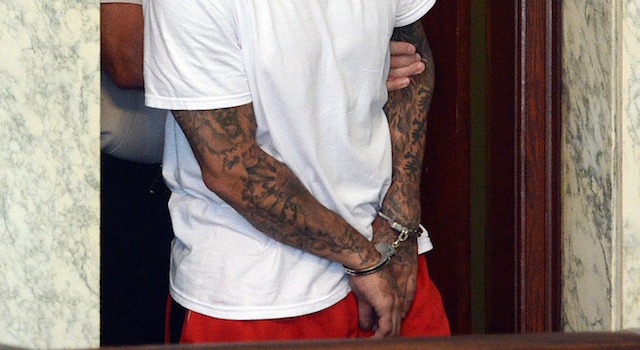 Hernandez is schedule to be arraigned on May 28 on two counts of first degree murder. According to the Boston Herald, Hernandez will also be arraigned on three counts of armed assault with intent to murder, and single counts of assault and battery with a dangerous weapon and unlawful possession of a firearm.
The former Patriots tight end has been in jail since June 26 when he was arrested and charged with murder in the death of Odin Lloyd. 
Show Comments
Hide Comments
Hardy's free agency appears to be heating up despite his clear issues away from the field

There's also a report that the second-year player may have again violated the league's drug...

Did the Steelers running back change his cell phone number?
The presenters for all eight Hall of Fame inductees are announced

Will Brock Osweiler deliver? Can Jimmy Garoppolo float the Pats? Who starts in Denver and San...

Without his top WR last year, Aaron Rodgers generated a career-low passer rating