Poll: Tim Tebow voted America's 5th favorite NFL QB, tops Russell Wilson
Tim Tebow is still popular.
Despite the fact that Tim Tebow hasn't taken a regular season snap in the NFL in over three years, his popularity doesn't seem to be hurting. According to a recent poll conducted by Public Policy Polling, Tebow is the fifth-most popular NFL quarterback in America.
In the poll of 410 "self-described NFL fans" taken on Feb. 2 and 3, 7 percent of respondents said that Tebow was their favorite quarterback. That makes the unemployed NFL quarterback more popular than Russell Wilson (6 percent), Eli Manning (6 percent) and Drew Brees (4 percent). 
It's probably hard for America to dislike Tebow when he's doing things like hosting 32,000 special needs teenagers at a prom event that spanned the entire globe. 
The only quarterbacks who were more popular than Tebow were Tom Brady, Peyton Manning, Aaron Rodgers and Cam Newton. 
Although Tebow technically isn't in the NFL right now, Public Policy Polling still uses his name "because he's such a lightning rod." It should also be noted that Tebow was on the Eagles preseason roster in 2015.
Although Tebow's pretty popular in America, he also seems to be kind of polarizing. The 28-year-old received 10 percent of the vote in the "least favorite quarterback" category. Only Brady, who's apparently disliked by 29 percent of America, had a higher total than Tebow. 
Ben Roethlisberger and Newton also ranked high on the disliked list. The two quarterbacks tied for third behind Tebow and Brady with 9 percent each. 
As for Tebow, it's probably a good thing he's not a starting quarterback because once you have a starting job, everyone starts to hate you unless you win and Tebow's proven he can't do that in the NFL.
Wait, that's not true! He had an 8-6 record as a starter. Chip Kelly needs to sign him. Again.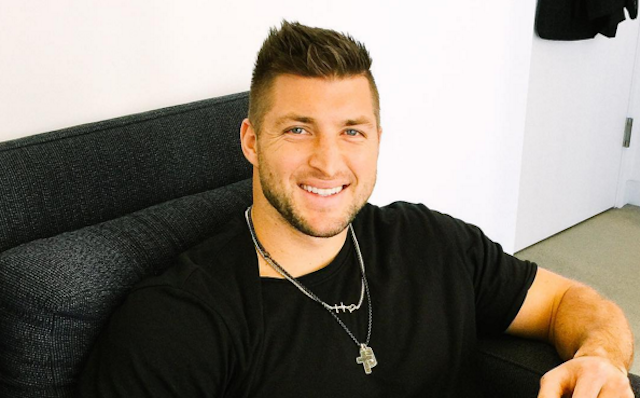 Show Comments
Hide Comments
Four defensive backs are picked in the final five spots of the first round in Rob Rang's final...

The last version of Will Brinson's 2017 NFL Mock Draft sees the Chiefs land their new franchise...

Character has become such a concern for draft prospects that scouts spend a majority of their...
Also, expect Haason Reddick to go higher than expected and Reuben Foster to be taken on Th...

Plus the Cowboys and Steelers find new cornerbacks late in the first round in Dane Brugler's...

The league appears fully prepared if the Browns decide to pull off a few unexpected trades