Prisco's wild-card picks: Bengals edge Steelers, Seahawks top Vikings
Who does Pete Prisco see advancing past the wild-card round of the NFL playoffs?
There are 11 games left to decide the NFL champion.
That means 11 games to help improve the picks record this season. That's 11 times to show that I can be a postseason star, a chance to show that now is the time to be at your best -- even in picking games.
The opening week is a tough one with the four road teams all having a legitimate chance to win the games. I didn't pick all four, but I did take two teams playing away from home.
The NFL playoffs are the greatest postseason in all of sports, and it's not close. So sit back and enjoy the ride, and look for my picks in this space all the way through the Super Bowl.
| | | |
| --- | --- | --- |
| |  at  | |

No. 5 Kansas City at No. 4 Houston (9-7)
Saturday, January 9, 4:35 p.m. ET (ABC/ESPN)
This is a game of two teams that turned their seasons around in a big way. Both looked to be in big trouble early, but they righted things. The Kansas City Chiefs have won 10 straight coming into this one, while Houston Texans have won three in a row.
Brian Hoyer is back under center for the Texans, which is a big deal for a team that had quarterback issues. The key here will be how well the Texans block the Chiefs' outside pass rushers without Duane Brown . I think they find a way.
The Texans defense is dominating right now, and I think it stays that way. They limit the Kansas City run game, and get after Alex Smith . Houston takes it.
The Pick: Texans 20, Chiefs 14
| | | |
| --- | --- | --- |
| |  at  | |

No. 6 Pittsburgh (10-6) at No. 3 Cincinnati (12-4)
Saturday, January 9, 8:15 p.m. ET (CBS)
The Cincinnati Bengals will be without Andy Dalton for another week, which means A.J. McCarron will make his fourth start and first playoff start.
The Pittsburgh Steelers can roll up big numbers on offense, and that passing game can be lethal. But they can't stop anybody's passing game. Look for A.J. Green to have a good day and help McCarron have a solid passing performance.
The Bengals will finally win a playoff game under Marvin Lewis, and it will come without Dalton.
The Pick: Bengals 21, Steelers 20
| | | |
| --- | --- | --- |
| |  at  | |

No. 6 Seattle (10-6) at No. 3 Minnesota (115)
Sunday, January 10, 1:05 p.m. ET (NBC)
The Seattle Seahawks blew out the Minnesota Vikings in early December, but that was a banged-up Minnesota team. They played most of the game without some key defenders, including safety Harrison Smith and linebacker Anthony Barr .
Russell Wilson carved them up that day, and he's continued on a hot pace. But the Minnesota defense has the speed and the talent to be better this time. He will still make plays, just not as many.
The difference will be the Seattle defense. They did a great job on Adrian Peterson in the last game, and will do so again. That will put a lot of pressure on Teddy Bridgewater . The pass rush of the Seahawks will be too much for the Vikings, and the Seattle secondary will get two takeaways to win it.
The Pick: Seahawks 27, Vikings 23
| | | |
| --- | --- | --- |
| |  at  | |

No. 5 Green Bay (10-6) at No. 4 Washington (9-7)
Sunday, January 10, 4:40 p.m. ET (FOX)
The Washington Redskins are rolling on offense, while the Green Bay Packers are struggling. That just doesn't seem right.
Kirk Cousins is outplaying Aaron Rodgers right now, which is strange. Cousins will be making his first playoff start, which could bring on some jitters. The Packers have been there before.
Washington's defense has made strides, but I still think Rodgers will turn it up. The Packers will go into Washington and pull off the upset.
The Pick: Packers 24, Redskins 20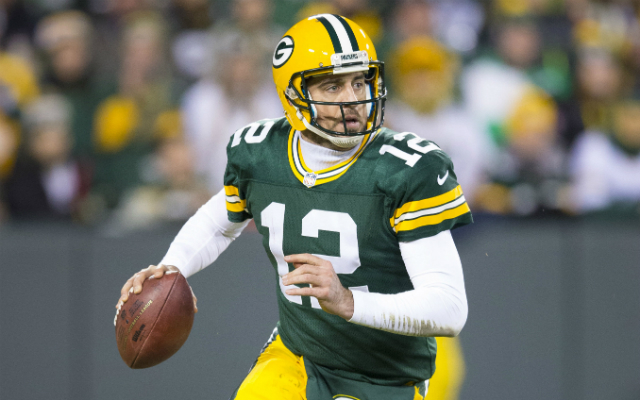 Show Comments
Hide Comments
The Cowboys' draft picks since 2002 have been to 17 more Pro Bowls than the next closest t...

The Cardinals, however, don't sound enthused about his return

According to NFL Network's Michael Silver, the Browns might want to trade up to draft a franchise...
The projected top-20 pick could fall out of the draft with teams having little time to gather...

Bryant will have his progress reviewed again before the coming season

From Jadeveon Clowney to Odell Beckham, here's the option year prognosis for each 2014 first-round...