Ravens, S Matt Elam agree in principle to four-year rookie deal
With training camps coming ever so much closer, Baltimore and its first-round pick, safety Matt Elam, have come to a contract agreement.
• 1 min read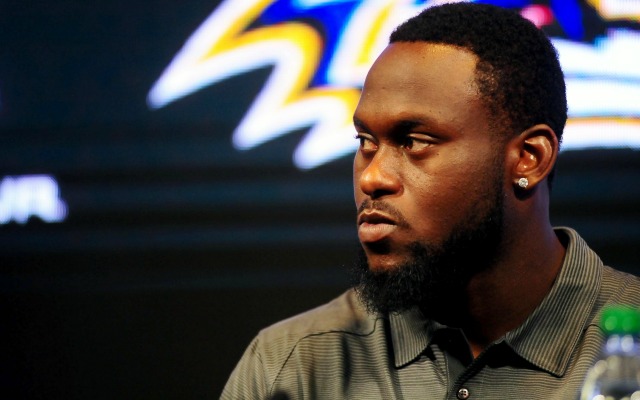 The Ravens have agreed in principle to a four-year deal with their first-round draftee, safety Matt Elam from Florida. They announced Thursday that Elam is expected to sign his contract, which also contains a fifth-year option, when he reports for training camp on July 21.
Elam -- who, according to NFL.com, will make $6.767 million for that four-year deal -- was taken No. 32 overall by the Ravens. Interestingly, he came to terms with Baltimore without the help of an agent, which obviously saved him some money.


NFL agents charge anywhere from 1%-3% so Elam saved himself anywhere from $67,670 to $203,010 by not hiring an agent.

— NFL Philosophy (@NFLosophy) July 18, 2013


Elam is expected to have a big impact in a Baltimore secondary that will be without Ed Reed and Bernard Pollard.
So far, he has gotten good reviews. He intercepted Joe Flacco during minicamp and, as the Baltimore Sun wrote at the time, Elam was "arguably the most active player on defense."
"I'm very pleased, and I'm very confident," Elam said last month. "I came in, and I was able to play really fast because they are calling the defense really fast. I'm just learning from the older guys every day. I feel like they gave me a boost and taught me a lot of things. They gave me a lot of confidence."
Said cornerback Corey Graham: "He's picking things up very fast. He's at safety, they are putting him in the dollar package, he's coming down playing nickel. When you have the ability to play all those positions, that's pretty impressive. You don't see that much, especially in the first couple of months of being on the team."
Show Comments
Hide Comments
The future Hall of Fame running back is joining the Saints

The Notre Dame coach clarifies his earlier comments about his former quarterback

The Cowboys owner says he's better now than ever
Sometimes it's hard to figure out what the Bills are doing

Peterson would join a formidable backfield that includes Mark Ingram and, of course, Drew...

John Schneider has a simple rule: He doesn't like lying to people