RB Ronnie Brown with Chargers first rushing TD since October 2012
San Diego Chargers running back Ronnie Brown scored the Chargers first rushing touchdown in 11 months, when he scored from 1-yard against the Titans on Sunday.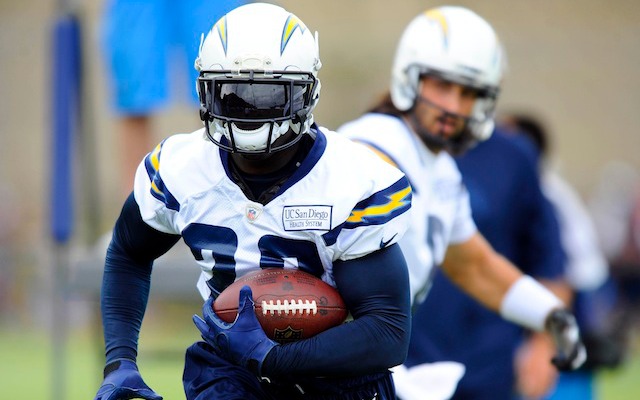 A rushing touchdown by an NFL team isn't usually a notable feat, unless you're the San Diego Chargers. Chargers running back Ronnie Brown scored on a 1-yard against the Titans on Sunday, becoming the first Chargers player to score a rushing touchdown since Week 5 of 2012. 
That's right, it had almost been a year since the Chargers last rushing touchdown. San Diego's last score on the ground came on Oct. 7, 2012 when Ryan Mathews scored from 13-yards out . According to NFL.com, the Chargers went 358 rushing attempts between touchdowns. 
Brown's touchdown against Tennessee came in the third quarter and gave the Chargers a 17-10 lead over the Titans, a lead the Chargers were unable to hold onto. Tennessee came back and won 20-17 thanks to 10 unanswered points in the fourth quarter.
The rushing touchdown for Brown was his first with the Chargers since signing with the team in June 2012. 
Show Comments
Hide Comments
Our Latest Stories
Kaepernick's protest isn't going over so well in some parts of the country

Bradshaw seems to be a big fan of Dak Prescott

The bye week looks like it's going pretty well for Carson Wentz, but not so well for this...
The Redskins corner is probably going to want to get out his checkbook

The Stanford star could stay in the Bay Area and would add another dimension to the Oakland...

There's an ugly downside to joining Colin Kaepernick's cause