Report: A potential Raiders move to San Diego is 'very viable'
The Raiders move to San Diego is reportedly 'very viable.'
With the Rams and Chargers winning the Los Angeles NFL sweepstakes, the Raiders are left to fend for themselves as they search for a new home. But one in San Diego could emerge if the Chargers ultimately decide to move to Los Angeles.
The soon-to-be homeless Raiders would reportedly "pounce" on an opening in San Diego. And according to Adam Schefter of ESPN, such a move is "very viable" beginning as early as 2017.
The Rams will begin play in Los Angeles in 2016, with all the t's crossed and the i's dotted when it comes to the Los Angeles move. (All that remains is the pesky multi-billion dollar stadium to be built.)
The Chargers are deciding on their future, with a one-year option on moving to Los Angeles and joining the Rams that expires on January 15, 2017. The Chargers and Rams are expected to spend the coming weeks negotiating a solution to potentially get the Bolts to L.A.
Meanwhile the Raiders are stuck playing a larger, slower game of musical chairs after losing the last round. It's believed 2016 will be spent playing in Oakland with not enough time between now and the season to make any substantial moves.
After that is anyone's guess. 
The Raiders reportedly secured land in San Antonio, but the idea of Jerry Jones and Bob McNair letting another NFL franchise join the Cowboys and Texans in Texas is laughable. 
Owner Mark Davis would receive an extra $100 million from the NFL to help build a stadium if the Raiders ended up working things out in Oakland.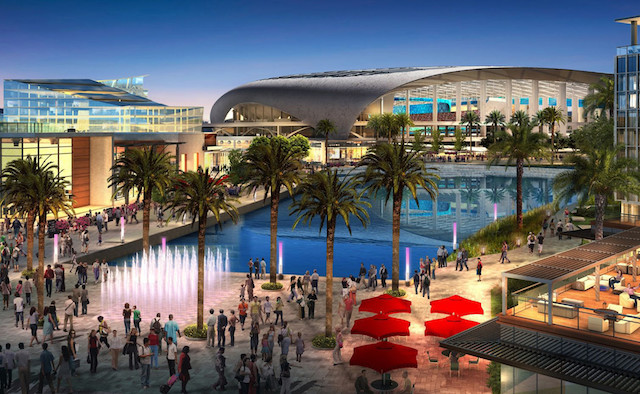 Show Comments
Hide Comments
Our Latest Stories
The Cowboys' star receiver is injured yet again

Also, why Fitz stinks, what's wrong with Chiefs and the next Raven to get paid

The hits keep on coming for the Bears, who had half their normal starters on the injury report...
Cutler sat out the Bears' loss to the Cowboys after injuring his thumb in Week 2

Dez Bryant injured his knee Sunday and his MRI results have yet to be announced

It's only a matter of time before the Rams and 49ers make QB switches