Report: Broncos chased Revis before Talib, offered DRC $54M
The Broncos reportedly chased Darrelle Revis before signing Aqib Talib and offered Dominique Rodgers-Cromarite $54 million, which he turned down.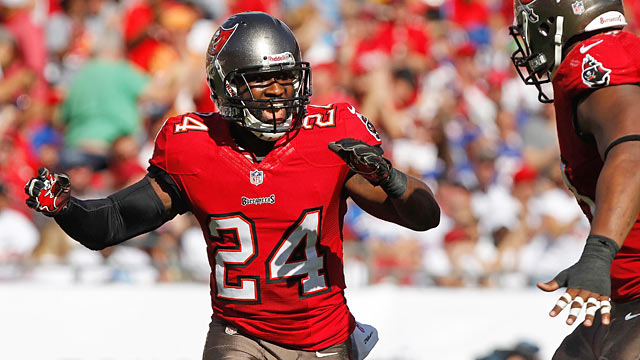 More NFL offseason: Mock Drafts | Prospect Rankings | Pro Days | Top free agents
The Broncos made a massive move in free agency on the first night, inking Aqib Talib to a $57 million contract. The Patriots countered by signing Darrelle Revis. Meanwhile, Dominique Rodgers-Cromartie remains unemployed. It didn't all have to shake out this way.
According to Mike Florio of Pro Football Talk, the Broncos inquired about Revis before signing Talib and had a massive deal on the table for Rodgers-Cromartie as well.
Florio reports that "DRC declined to accept a deal believed to be worth $54 million over six years" which is just about the most ludicrous thing that DRC could possibly do. 
Maybe he wanted more average money per year? I don't know, but if someone offers you $9 million a year to do (just about) anything, take that money.
DRC didn't and so the Broncos started looking elsewhere. Their first stop was Revis, but, per PFT, Revis wasn't interested in negotiating down to their price range. That price range was apparently the six-year, $57 million dollar range that Talib got.
It's no surprise that Revis wouldn't take less than $10 million a year. He wants to be the highest-paid cornerback in the NFL and he wants to give himself options in the future. 
That's when the Broncos chased after Talib -- who reportedly only wanted a three-year deal instead of six -- and locked him down for the long haul. 
And, of course, that created a scenario where the Patriots couldn't land Talib but could chase after Revis.
Meanwhile, DRC keeps just hanging out, hopefully trying to figure out why he turned down $54 million.
Show Comments
Hide Comments
The quarterback missed the 2016 season because of a torn ACL and dislocated left knee

It's reportedly a five-year deal that has a clause to turn it into an eight-year deal

Though Gronk has dealt with injuries, he's the Patriots' most important weapon when health...
The Bengals coach says he doesn't understand why the NFL wants to give in to individual ce...

It's possible the Patriots could push their quarterback squeeze to 2019, but Garoppolo must...

Another offseason, another suspension for the Cowboys