Report: Cowboys $31 million over 2014 NFL salary cap
The Cowboys will have to make some big changes before next season in order to get under the 2014 salary cap.
• 1 min read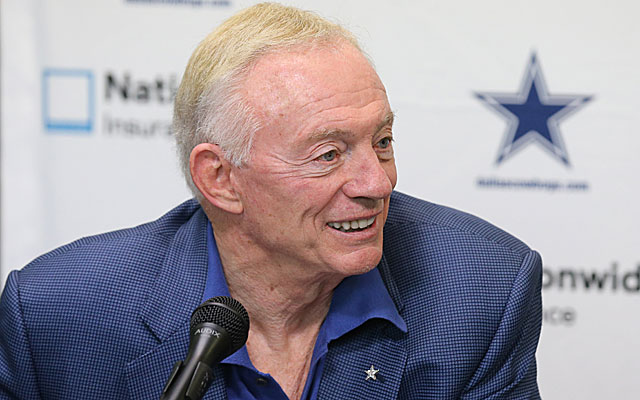 After the lockout in the 2011 offseason was complete, the NFL fined the Cowboys $10 million off their salary cap for the way they spent money in 2010. Seems as though Dallas is still struggling to get its salary cap under control.
According to ESPN, the Cowboys are already $31 million over the 2014 salary cap, and one NFL executive called the whole scenario a "train wreck."
Not helping matters last week was the Cowboys release of Jay Ratliff, mostly because he will cost about $7 million of dead money against next year's cap.
As spotrac.com notes, the biggest cap numbers for 2013 are Tony Romo ($21.7 million), defensive end DeMarcus Ware ($16 million) and cornerback Brandon Carr ($12.2 million).
Making matters even worse? The recent contract extensions given to Romo, linebacker Sean Lee and tight end Jason Witten. Obviously, we're still a long way from 2014, and the fact the team is tens of millions of dollars over the cap shouldn't have much of an effect on this year's squad. But expect plenty of cap casualties and revamped contracts between now and next season.
Follow Josh Katzowitz on Google+
The rookie receiver says he is 'good' and won't need to have back surgery

The pass rusher thinks he is being misused by Kansas City

The legendary Rams running back wants to see Sean Mannion play instead of the No. 1 pick
A 911 call from the Uber driver sounds pretty terrifying

The Falcons quarterback thinks more checks and balances could have helped Atlanta

The HOF will not stop the Juice from showing up at the ceremony to honor the new inductees