Report: Giants' Tom Coughlin expected to 'ride off in the sunset'
Coughlin will leave behind a complicated legacy that includes two amazing Super Bowl wins surrounding a bunch of otherwise mediocre campaigns.
It appears that Tom Coughlin's 192nd game as head coach of the New York Giants will also be his last. According to a report from FOX Sports' Jay Glazer, Coughlin is expected to resign after Sunday's season finale against the Philadelphia Eagles. (Coughlin apparently has his entire family at the game, but has not revealed his plans to them.)
Tom Coughlin is expected to "ride off in the sunset," per @JayGlazer.

— Mike Garafolo (@MikeGarafolo) January 3, 2016
What would Coughlin riding off in the sunset look like? Glad you asked.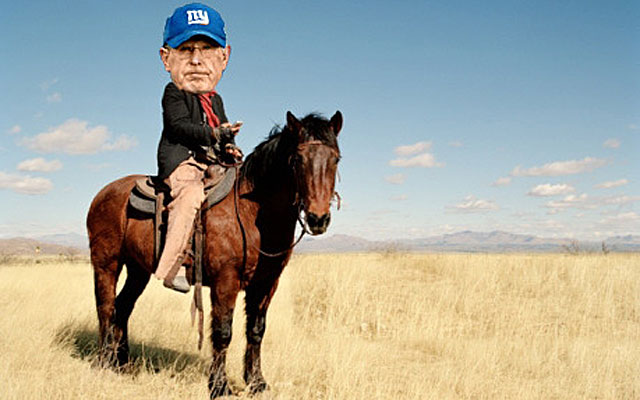 Hat tip to CBSSports.com's own Ryan Wilson for the excellent photoshop job there.
In his 12 seasons with the Giants, Coughlin has compiled a record of 102-89 so far. That 0.534 winning percentage ranks 14th in the NFL over that period of time. New York has won three NFC East titles under Coughlin's stewardship and made the playoffs as a wild card on two other occasions.
In three of those five playoff appearances, the Giants were knocked out in their first game. In the other two, they went on two of the greatest and most surprising Super Bowl runs in NFL history. After the 2007 season, they knocked off the undefeated New England Patriots with a dominant defensive performance in Super Bowl XLII. After the 2011 season, they again toppled the Patriots in the Super Bowl with a similarly dominant defensive performance in Super Bowl XLVI.
Since that second Super Bowl victory, however, the Giants have not been back to the playoffs and they are the only NFC East team that has not won the division. Their record of 28-35 over that time is tied for eighth-worst in the league as well.
It's tough to put a finger on the pulse of Coughlin's tenure with the Giants. Overall, the team's record during his time in the job is only slightly above average. They made the playoffs in less than half his seasons and were eliminated in their first game more than half the time when they did make the postseason. However, as mentioned previously, he also led the team on two of the best Super Bowl runs ever, which cannot and should not be discounted.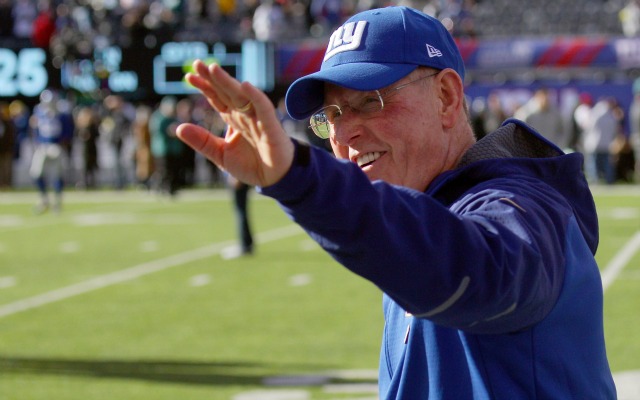 Show Comments
Hide Comments
Our Latest Stories
The message on Cam's shirt: 'Injustice anywhere is a threat to justice everywhere'

The No. 2 pick in the draft will face his toughest test yet against the Steelers in Week 3

The 24-year-old Marlins pitcher died in a boating accident early Sunday morning
The Browns will turn to rookie Cody Kessler with their 37-year-old veteran sidelined

There have been protests -- both peaceful and violent -- in Charlotte every night since Tu...

Everything you need to know heading into Week 3 is right here