Report: Jimmy Haslam wanted Bill Parcells to run Browns franchise
In yet another strange twist in the Browns saga, owner Jimmy Haslam reportedly called Bill Parcells to ask for help.
• 1 min read
Browns owner Jimmy Haslam pulled off one of the most surprising NFL moves in quite a while on Tuesday, announcing that the team no longer needed the services of CEO Joe Banner and general manager Mike Lombardi -- both of whom had been in their respective jobs for about a year.
Naturally -- and deservedly so -- the Browns were blasted for their decisions to continue to hit the reset button on the franchise.
Now, however, here's another strange twist to the story.
According our old pal Mike Freeman at Bleacher Report, Haslam contacted Hall of Fame coach Bill Parcells and, though a job offer never materialized, Haslam supposedly wanted Parcells to run the Browns organization.
Parcells said he talked with Haslam but told Freeman it was "only about how I believe organizations succeed and others fail."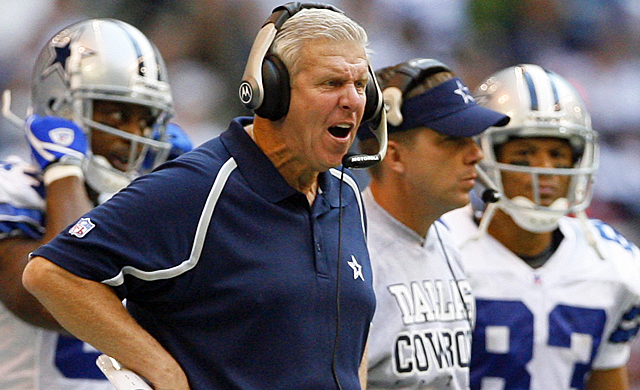 Wrote Freeman: "I'm told Haslam saw Parcells as a way for the Browns to regain the credibility lost from the recent string of embarrassing moves the team has made. The problem with possibly pursuing Parcells is that he's 72 years old and clearly done with football. But it would have still been an interesting coup."
Parcells clearly is one of the smartest minds in NFL history, but his last stop in Miami didn't go well, and though the Saints thought about consulting with him a couple years ago after Bountygate, it appears that the chances of anybody hiring Parcells at this point -- or him wanting to be hired -- is rather slim.
Follow Josh Katzowitz on Google+
Show Comments
Hide Comments
The Steelers quarterback is focused on 2017 now

The former 49ers coach admits it was his fault

Johnson talked to Roger Goodell a few times before the rule change on TD celebrations was...
Franchise QBs are the only road to success nowadays; unfortunately, they're impossible to...

The wide receiver isn't in the best shape of his life after a down 2016 season

Colleen Smith joins Jen Welter and Kathryn Smith as women who have held NFL coaching posit...