Report: Marvin Harrison, helping a man in need, allegedly shot at
Former Colts superstar receiver Marvin Harrison reportedly had a close call early Saturday morning.
• 1 min read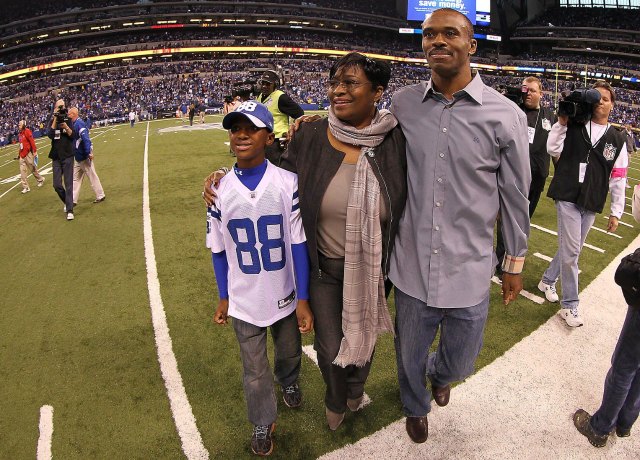 About a month ago, Marvin Harrison was at Radio City Music Hall announcing the Colts second-round draft pick. On Saturday morning, he reportedly was helping -- and getting shot at -- with a man who was trying to get away from two intruders who were allegedly robbing that man's apartment.
According to the Philadelphia Daily News, Harrison was driving in Philadelphia at 3:20 a.m. when a panic-stricken man, clad only in boxer shorts, hailed down his Ford F-350 truck and asked for help fleeing the scene.
After Harrison allowed the man into the bed of his truck, the two intruders allegedly fired a gun at Harrison's vehicle, hitting a tire and causing it to go flat later.
Neither Harrison nor the man, who told police that the two assailants stole $500 in cash from the apartment, were injured.
Harrison, in his first year of eligibility, was a finalist for the 2014 Hall of Fame class in February, but ultimately, he wasn't voted in this time around. 
Show Comments
Hide Comments
Our Latest Stories
Here's the most likely outcome for all three coveted passers

Marshawn Lynch's Beast Mode store in Oakland has some strict rules

Greg Abbott says he was trying to make a point about the NFL's statment on Texas' 'bathroom'...
It's time to play casting director for Hollywood's next big sports movie

The Saints have had a weak pass rush for years

Elliott spoke to police outside a nightclub but says he was not in any type of trouble