Report: Marvin Harrison, helping a man in need, allegedly shot at
Former Colts superstar receiver Marvin Harrison reportedly had a close call early Saturday morning.
• 1 min read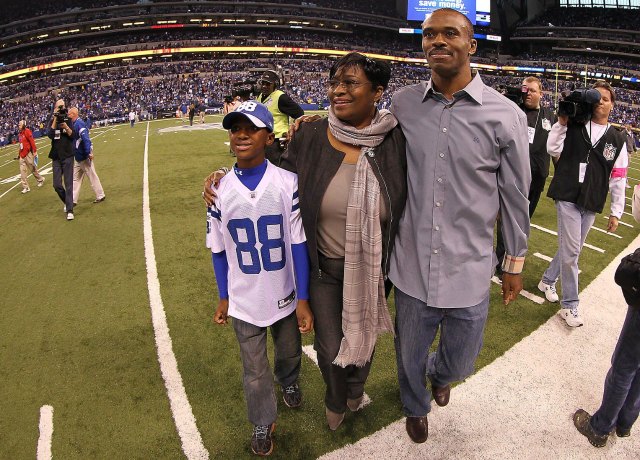 About a month ago, Marvin Harrison was at Radio City Music Hall announcing the Colts second-round draft pick. On Saturday morning, he reportedly was helping -- and getting shot at -- with a man who was trying to get away from two intruders who were allegedly robbing that man's apartment.
According to the Philadelphia Daily News, Harrison was driving in Philadelphia at 3:20 a.m. when a panic-stricken man, clad only in boxer shorts, hailed down his Ford F-350 truck and asked for help fleeing the scene.
After Harrison allowed the man into the bed of his truck, the two intruders allegedly fired a gun at Harrison's vehicle, hitting a tire and causing it to go flat later.
Neither Harrison nor the man, who told police that the two assailants stole $500 in cash from the apartment, were injured.
Harrison, in his first year of eligibility, was a finalist for the 2014 Hall of Fame class in February, but ultimately, he wasn't voted in this time around. 
Show Comments
Hide Comments
Don't blame Norman -- he's 10 inches shorter than the Knicks' Kyle O'Quinn

The Cowboys owner offers an interesting take on what's bringing future fans to the game

The Seahawks cornerback told a student last year that he'd pay for a scholarship if she raised...
Romo is set to call games for CBS Sports this fall, but the Cowboys are keeping the door o...

Can Roberto Aguayo, the Bucs' maligned second-round pick, beat out Nick Folk?

John Mara says Colin Kaepernick's protest led to a ton of letters from emotional fans