Report: Marvin Harrison, helping a man in need, allegedly shot at
Former Colts superstar receiver Marvin Harrison reportedly had a close call early Saturday morning.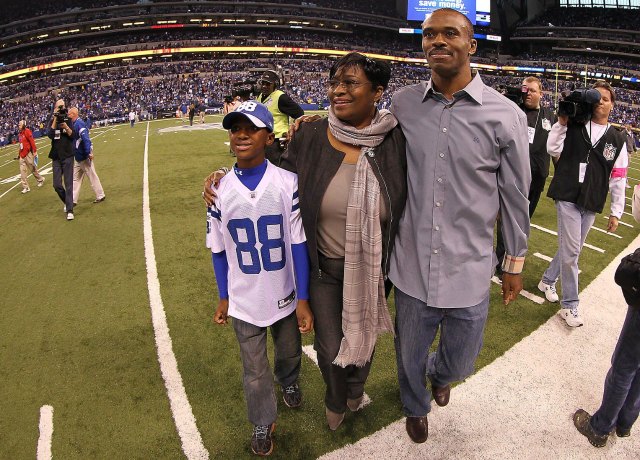 About a month ago, Marvin Harrison was at Radio City Music Hall announcing the Colts second-round draft pick. On Saturday morning, he reportedly was helping -- and getting shot at -- with a man who was trying to get away from two intruders who were allegedly robbing that man's apartment.
According to the Philadelphia Daily News, Harrison was driving in Philadelphia at 3:20 a.m. when a panic-stricken man, clad only in boxer shorts, hailed down his Ford F-350 truck and asked for help fleeing the scene.
After Harrison allowed the man into the bed of his truck, the two intruders allegedly fired a gun at Harrison's vehicle, hitting a tire and causing it to go flat later.
Neither Harrison nor the man, who told police that the two assailants stole $500 in cash from the apartment, were injured.
Harrison, in his first year of eligibility, was a finalist for the 2014 Hall of Fame class in February, but ultimately, he wasn't voted in this time around. 
Show Comments
Hide Comments
Romo got sacked by the Seahawks' and stayed down

The former Texans running back looks completely healthy

Cardinals coach isn't a fan of experiment with video, says it helps the offense more than the...
Sashi Brown might be upset to have just four wins but owner Jimmy Haslam seemed OK with it...

The Jets selected Hackenberg in the second round of the 2016 NFL Draft

The Rams haven't heard from Tre Mason since the end of the 2015 season