Report: NFL withheld more than $120 million from players over 3 years
The NFL was on the losing side of an arbitrator's decision that was worth some big bucks to the NFLPA.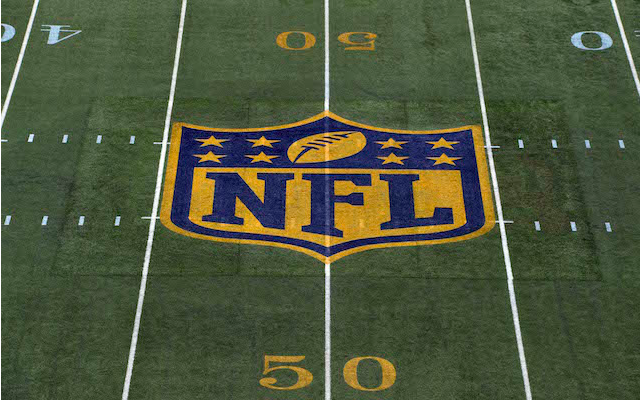 The NFL Player's Association (NFLPA) was on the winning side of an arbitration that's expected to cost the NFL more than $100 million. 
Arbitrator Stephen Burbank sided with the NFLPA over an issue that had to do with the pool of revenue (or shared revenue pool) that the NFL splits with its players. According to the Wall Street Journal, the league is going to have to return about $120 million in revenues that it wrongly collected over the past three years. 
An NFL spokesman confirmed to the WSJ that the NFLPA had won the arbitration, but wouldn't specify the amount that the NFL would be paying back. 
The NFL's annual revenue is the number that's used to determine each year's salary cap. The revenue comes from multiple sources, including ticket sales, sponsors and money made by the league during the playoffs.
In this arbitration, the NFLPA filed a grievance because "NFL owners had mischaracterized" a ticket revenue exemption that didn't exist in the Collective Bargaining Agreement, according to NFLPA executive director DeMaurice Smith. 
"They created an exemption out of a fiction and they got caught," Smith told the WSJ.
The NFL can withhold revenue money in some instances, like PSLs and on deals that include stadium naming rights. However, the NFL can't just decide to withhold revenues, it can only withhold money that was agreed to in the 2011 CBA. 
Thanks to Burbank's ruling, the extra $120 million collected by the NFL is expected to be returned to the shared revenue pool "immediately." Of that total, $50 million is expected to go to player salaries, which means the salary cap should go up by about $1.56 million per team in 2016, which makes perfect sense. 
Back in December, it was reported that the 2016 salary cap would be $153.4 million. That number changed on Feb. 15 though, when NFL Network's Rand Getlin reported that the number would likely be $155 million, or just over $1.56 million higher. 
I'm told the NFL's salary cap is expected to jump to at least $155M this year. Nearly $12M more than last year's ($143.28M).

— Rand Getlin (@Rand_Getlin) February 15, 2016
The NFLPA originally discovered the discrepancy while doing an audit in January and Smith says that the players' association will continue to be "diligent."
"People have become accustomed to how we protect our rights when it comes to player discipline," Smith said. "We are equally diligent when it comes to getting our share of revenues." 
Show Comments
Hide Comments
Our Latest Stories
The Browns special teams coach reportedly didn't want to sign Cody Parkey

Drew Brees and Matt Ryan might smash some records against two awful defenses

The Chargers just lost another starter to injury
Peyton Manning? Yup. Brett Favre? Yup. Jim Kelly? Yup.

The suspended Patriots quarterback decided to spend Week 3 of the NFL season in Europe

This is not how you run a two-minute drill