Report: Seahawks WR Percy Harvin will return to practice next week
Seahawks wide receiver Percy Harvin, who underwent hip surgery in August, is reportedly set to return to practice next week.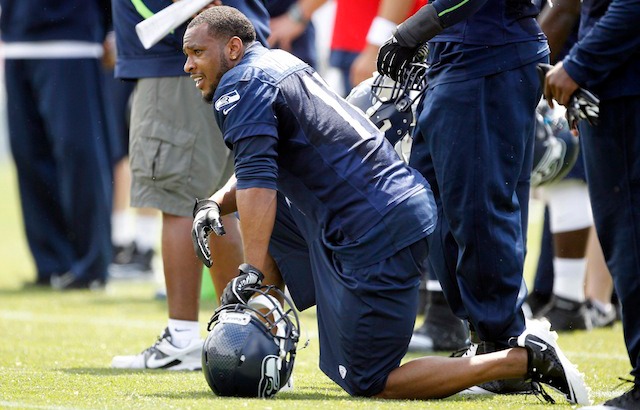 The Seahawks have shot off to a 5-1 start this year and they've done it without their most important offseason acquisition: wide receiver Percy Harvin. However, Seattle won't be without Harvin much longer, the 25-year-old receiver is set to begin practicing with the Seahawks next week, according to NFL.com. 
Harvin been's out since undergoing surgery on a torn labrum in his hip on Aug. 1. A few weeks after the surgery, the Seahawks placed Harvin on the physically unable to perform (PUP) list, which meant Harvin would have to sit out at least the first six weeks of the season. 
Those first six weeks are over for the Seahawks and now Harvin's eligible to return to the team. Once Harvin returns to practice, Seattle will have 21 days to decide whether to move him from the PUP list to the active roster. 
If Harvin does practice next week, that would mean the latest he could make his regular season debut would be in Week 11 when the Seahawks host Minnesota. The former Viking is probably going to do his best to make sure he doesn't miss that game. 
Show Comments
Hide Comments
Dozens of NFL players took to Twitter to weigh-in on the Colin Kaepernick issue

If Week 3 is meant to be a dress rehearsal for the season the Chicago Bears have some work...

Being a punter isn't easy
The Packers running back is having second thoughts about his long hair

The Cowboys will once again be without their starting quarterback for an extended period of...

The Patriots not only have a guy who can win with Brady out, but should go 3-1 in his abse...