Report: Titans player fined for nasty cheap shot of Ravens asst.
Titans tight end Chase Coffman had a bad-looking collision with a Ravens assistant coach last week and was reportedly fined $30,000.
• 1 min read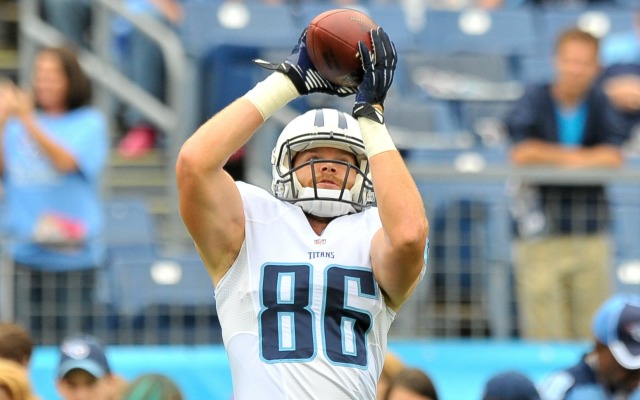 When the Ravens beat the Titans last week, it appears as if Tennessee tight end Chase Coffman got in an extra shot against a Baltimore assistant coach.
Via Fox Sports' Jay Glazer, here's what happened after Tennessee quarterback Zach Mettenberger threw an interception. Instead of trying to chase down the Ravens defender, Coffman appeared to clothesline an unnamed assistant.
Take a look:
According to Glazer, the Titans said the play was an accident -- something the Ravens didn't believe. Glazer also said the NFL fined Coffman $30,000 for his actions.
Show Comments
Hide Comments
Our Latest Stories
The Broncos GM and the Cowboys owner have been hanging out, though

The versatile Stanford star would wear a lot of hats in Green Bay

Finally some information out of Washington from the team president
Packers cornerback Makinton Darleant is also charged in incident early Sunday morning

Panthers owner Jerry Richardson won't be in attendance as he continues to battle health is...

The Raiders vote is expected as early as Monday, and 'pace of play' is also high up on the...