Reports: Eagles request permission to speak to Tom Coughlin
Coughlin recently resigned as head coach of the New York Giants after 12 seasons.
One of the two NFC East teams with a head coaching vacancy has requested to interview the other's former head coach. Per multiple reports, the Eagles asked permission to interview former Giants coach Tom Coughlin.
They needed to request permission because Coughlin was technically not fired, but rather resigned with a year left on his deal with the Giants. The Giants granted permission and the Eagles will reportedly meet with Coughlin on Monday.
In 12 seasons in New York, Coughlin compiled a record of 102-90, making the playoffs five times (three times as division champion, twice as a wild card). The Giants were knocked out in their first game during three of those playoff trips, but the other two resulted in a pair of the greatest and most surprising Super Bowl runs in NFL history.
Prior to the Giants, Coughlin spent eight years as coach of the Jacksonville Jaguars. The first coach in the franchise's history, Coughlin took the Jags to the AFC title game during their second year of existence. He compiled a record of 68-60 during his time there, and the team went 4-4 in his four playoff appearances.
He has become known over the years as a stern, disciplinarian coach, with his teams often being penalized for being any later than five minutes early to team events. In recent years, though, his Giants teams seemed to be rather undisciplined, which contributed to their eventual parting of ways. Coughlin has also had issues with clock management, particularly this year as the Giants blew multiple fourth-quarter leads thanks in part to clock blunders.
He is a likely Hall of Fame coach, though, and he's well-respected. Coughlin did make it clear that he's not necessarily retiring when he resigned from his post with the Giants, but at his age (he's 69 years old), it would be slightly surprising to see him take another job rather than walk off into the sunset.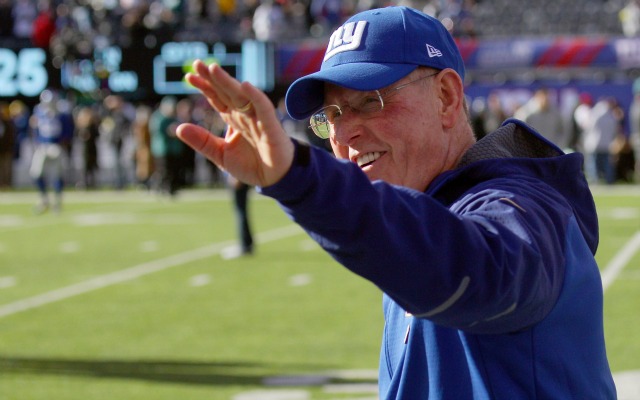 Show Comments
Hide Comments
Our Latest Stories
Washington's John Ross outshines Christian McCaffrey, and the Huskies' defense shows its t...

Here's the latest update on all the Week 4 lines in the NFL

The Bills receiver is going to miss at least eight weeks and possibly the rest of the seas...
The best wide receiver in the game is paying homage to The King

The running back is supposed to get his first action against the Steelers

The Cowboys are going to play it safe with their star receiver, who's dealing with a knee...