Ryan Mathews, Jerry Hughes cashing in from their rookie contracts
What do Ryan Matthews and Jerry Hughes have in common? The former first-round busts are playing well in 2013 and set to cash in because of it, Jason La Canfora reports.
• 1 min read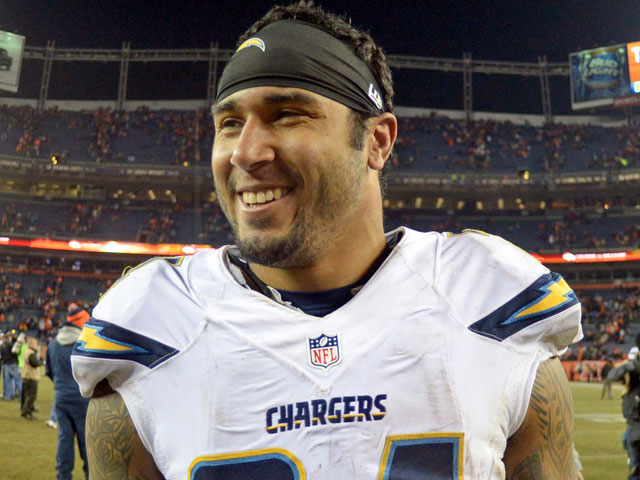 For more news and notes from Jason La Canfora, tune into The NFL Today Sunday at noon ET on CBS.
When the Bills acquired 2010 draft bust Jerry Hughes from the Colts prior to this season they couldn't have imagined him triggering substantial escalators from his rookie contract this season, but that's precisely what happened, while Chargers 2010 first-rounder Ryan Mathews is in line to finally collect on some hefty escalators as well.
Hughes, who had five sacks in three seasons in Indianapolis, already has nine sacks this season, hitting escalators in his contract which mean an additional $2.9 million is added to his salary for 2014, the final year on his deal. Hughes is set to make $1.1 million in base salary next year, so this bonus payment is obviously significant to him, bringing his total 2014 compensation to $4 million.
And Mathews, who has reached 1,000 yards rushing for the second time in his career since being taken in the first round by San Diego, is nearing in on some paydays as well. Mathews is set to make $1.478 million in 2014 right now, including $300,000 in escalators he has achieved for twice hitting 1,000-yards rushing in a season. He can get an additional $350,000 more in 2014 salary if he reaches 1,250-yards rushing this season (Mathews currently stands at 1,012) and another $250,000 on top of that if he is named to the Pro Bowl.
Show Comments
Hide Comments
That would result in the second-most touches in a single NFL season

The free agent notched two picks for the Rams last year, but his offseason isn't going wel...

So then, let's compare Bennett to Rob Gronkowski
The NFL approved the Raiders' move to Las Vegas on Monday

'I don't see anything happening at all,' Seahawks coach Pete Carroll said Wednesday

The Bucs could be this year's 'Hard Knocks' team, but even if they aren't, they're well worth...