Seahawks fans were offered $5K to watch NFC title game in silence
A group of Seahawks fans had a chance to earn $5,000 for a local football league, but before they got the money, they had to do one thing: watch the NFC title game in complete silence.
Seahawks fans have a reputation for being loud. Actually, it's not just a reputation, it's more like a fact. Back in December, the fans in Seattle set the world record for noise at an outdoor stadium when the noise at CenturyLink Field got up to 137.6 decibels.
To put that in perspective: That's like a jet taking off in your bedroom. 
Anyway, that record happened during a regular season game, so as you can imagine, most Seahawks fans were ready to be really loud during the NFC Championship Game, just the Seahawks' third conference title game appearance in 38 years. 
Here's where the fun begins: In the video above, a group of Seahawks fans from the Seattle Youth Football League are promised a $5,000 donation from Fox Football Daily if they can do one thing: Stay completely silent during the Seahawks NFC Championship Game against the 49ers. 
As Richard Sherman would be the first to tell you, that game got pretty exciting at the end. Did the fans stay silent? Did they get the money? I'm not going to tell you, you're going to have to watch the video.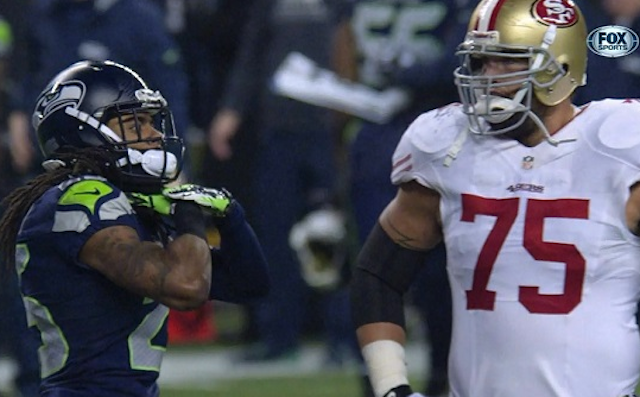 (Wink of the CBS Eye to Deadspin)
Colin Kaepernick might not be welcome in Baltimore

The Ravens might want to keep Colin Kaepernick's phone number handy

Are the Jaguars better than America's team?
The Titans defensive lineman just scored an extension worth more than $60 million

It's been a rough offseason for the Cowboys

We finally have video proof that the roof at the Falcons new stadium works