Seahawks restricting NFC title game ticket sales to fans in six states
If you don't live in Washington, Oregon, Alaska, Hawaii, Idaho or Montana, then you won't be able to buy tickets from the Seahawks for the NFC Championship game.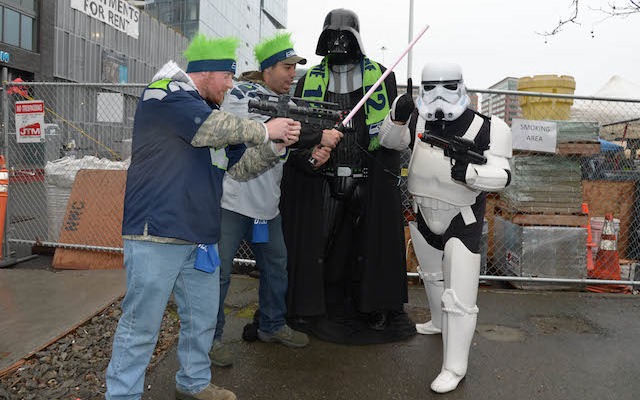 If you want to go to Sunday's NFC Championship Game in Seattle and you were hoping to pay face value for a ticket, that's probably not going to happen, but it's definitely not going to happen if you live in one of the 44 states that have been blacklisted by the Seahawks. 
The team announced that tickets to the title game will go on sale on Jan. 13 and will only be available to fans who have a credit card that has a billing address in Washington, Oregon, Montana, Idaho, Alaska and Hawaii. If you don't live in those six states, you're out of luck, but if you live in Canada, you're not. Tickets will also be available in the Canadian provinces of British Columbia and Alberta. 
The ticket restrictions are likely to keep scalpers and opposing fans out. The Seahawks will play San Francisco in the NFC title game and as you'll notice, tickets aren't available to people in California. If 49ers fans want to be at CenturyLink Field, they'll have to hit the secondary market where the cheapest tickets are already going for over $330. 
Of course, even if you live in one of the six states where you can buy tickets, you're probably not going to get one. Tickets to the Seahawks' divisional round playoff game went on sale on Dec. 31 and lasted all of 26 minutes. 
Dez spent $16,000 on barbecue food to throw a party and a kickball game for people in his...

Oher signed a three-year extension with the Panthers last offseason

Harrison is a strong man that loves showing off how strong he is
Simpson drew money from his NFL player pension, which is protected by Nevada laws

Johnson will likely work once again as the primary backup to David Johnson

Turner has made the Pro Bowl each of the last two seasons and was rewarded with a new cont...