Six for Monday: Juniors will still enter NFL Draft in droves
Sure, 36 underclassmen fail to get drafted, but the lure of NFL glory remains strong, and the trend will surely continue. Redshirting, however, is on its way out.
Draft coverage: Picks and grades | Prospect Rankings | Sam goes No. 249 | News
The NFL Draft is finally over and as I sat in Radio City and discussed each and every pick with Gil Brandt and Phil Savage on Sirius Radio, as well as interviewing the 30 players invited to the draft, a number of issues became clear to me.
1. The juniors are still coming out
As the 256th player was selected and it became clear that 36 of the underclassmen that entered the draft process weren't going to be picked, I had a different take than some. After interviewing the underclassmen that were invited to New York, there's no way the 2015 underclassmen are going to turn back from entering the draft in hopes of them being on the big stage. Blame the draft analysts if you want, convince yourself that the agents fill the kid's heads with the concept of getting to the second contract quicker or that they have inside information that a club loves the guy. The truth is by next offseason the temptation to enter the draft will once again be too great to resist. The three dozen guys that watched the TV for three days and never heard their name called will not be as strong an influence on the underclassmen as the group that will find themselves on Monday Night Football. I have no expectations for anything but another 100 or so underclassmen declaring for the draft next season.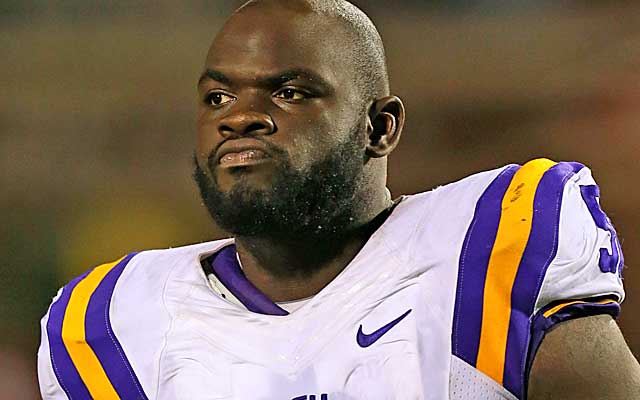 2. Colleges will scrap redshirting
I am already getting feedback from college coaches and NFL scouts that redshirting players when they enter the college game is going by the wayside. The prevailing attitude appears to be put them on the field as freshmen and get three seasons out of them, because if you redshirt them, they will play two years and leave.
3. Some underclassmen will be going to court
It's not going to be long before an underclassman not drafted who was smart enough not to sign with an agent is heading right to court after the draft to get his eligibility back. A good group of lawyers will cite the media influence on the young man, possibly the NFL grade he received when he applied to the league for an evaluation that claimed he was a draftable player, or that other sports like baseball allow drafted players to choose to remain in college. The NCAA is having its own issues keeping the organization together and I wonder why colleges wouldn't want some of their talent back on the team if they weren't drafted. Some college coaches will claim they moved on and have no interest in a player that missed spring practice to enter the draft, but there are plenty of other schools that would love some talent injected into their roster.
4. The draft will remain in May
The television ratings were through the roof for the draft. The two extra weeks leading up to it were jam-packed on my radio show and other outlets with draft interest. After discussing the May draft with Roger Goodell, I would be very surprised if it ever returns to April. It's time to just move the NFL Combine to March instead of February and carry on.
5. The first round might travel
When I hear all the ideas about where the draft might go, I really think we could see the first round eventually travel to a few other cities. As big as New York is, there were plenty of empty seats in Radio City Music Hall on Saturday for rounds 4-7. Having the draft in a place like a stadium in Dallas is a mistake. Nothing looks worse than a TV event with tons of empty seats.
6. Defensive speed at a premium
The NFL game has spread out. The full width of the field is in play, and that means more speed on defense. One head coach told me on Sunday that the increased athleticism of the quarterbacks (more are running under 4.7) as well as the spread formations with three- and four-wideout sets, plus basketball players at tight end, is forcing every team to find more speed on defense. With more than 50 defensive backs drafted this past weekend, there's an indication that the trend to put speed on the field is a major factor in draft decisions.
Show Comments
Hide Comments
Wallace, known for being able to run really fast, apparently needs to work on his fitness

Taylor signed a 3-year, $3.5 million deal before the 2015 season

Can Max Redfield, a former five-star recruit, put it all together for his senior season?
The former Heisman Trophy winner says he's in the best shape of his life

The superstar wide receiver is rolling out another custom whip

Zema Williams, better known as Chief Zee, passed away last week at the age of 75