Steve Smith: 'Going to be blood and guts' if he plays Panthers in 2014
Steve Smith said there's 'going to be blood and guts' if he plays the Panthers in 2014.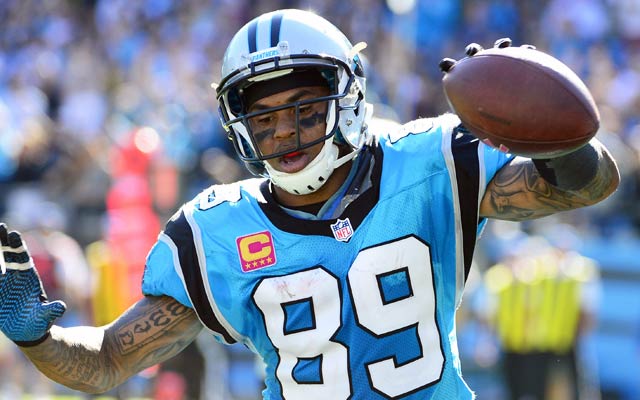 More NFL offseason: Mock Drafts | Prospect Rankings | Pro Days | Top free agents
Steve Smith was released by the Panthers on Thursday. And because Steve Smith holds a grudge about as well as anyone in the history of time, he's probably going to remember the Panthers releasing him.
Scratch that. He's definitely going to remember it -- he told WFNZ in Charlotte that if he plays the Panthers next year "there's going to be blood and guts everywhere."
"I want to make sure that whatever team I go to, wherever it happens to be, they're going to get the best, in shape, 35-year-old guy they could possibly get," Smith said. "And if that happens to run through Bank of America Stadium ... put your goggles on cause there's going to be blood and guts everywhere."
Smith wasn't being entirely serious. He pointed out repeatedly how much he appreciates the Panthers organization and the Charlotte community.
"A contract is a piece of paper. And I will always be a Carolina Panther," Smith said. "I plan to grow old with my wife in the Charlotte community and I plan to be buried in the Charlotte community."
He also thanked Jerry Richardson, the Panthers owner, for the opportunity.
"I talked to Mr. Richardson. And I thanked him for the opportunity he's given me as a man," Smith said. "I thanked him for the opportunity he's given me as an employee. For giving me a home, a home that is safe place to raise my children. And to thank him for all the things he's done for me."
He did not, however, thank Dave Gettleman, the Panthers GM. And he almost made a point to note that it was the relationship between he and Gettleman that caused his departure. 
"I don't have anything bad to say about Mr. or Mrs. Richardson or the Richardson family or the Panthers organization," Smith said. "I'm not going to allow an individual I've interacted with for maybe six months or a year to change the relationships I had with multiple people in that organization for over 13 years. That will never happen and I won't do it and can't do it."
Smith's been rumored to possibly join the Baltimore Ravens in 2014, and the Ravens are rumored to have interest. Take a look at the schedule and you'll notice the Ravens and Panthers play in 2014.
Put your googles on.
Show Comments
Hide Comments
The Cowboys' draft picks since 2002 have been to 17 more Pro Bowls than the next closest t...

The Cardinals, however, don't sound enthused about his return

According to NFL Network's Michael Silver, the Browns might want to trade up to draft a franchise...
The projected top-20 pick could fall out of the draft with teams having little time to gather...

Bryant will have his progress reviewed again before the coming season

From Jadeveon Clowney to Odell Beckham, here's the option year prognosis for each 2014 first-round...