Super Bowl 50: Pressure? Broncos say no because 'nobody picking us'
Some Broncos are basking in their underdog status while others aren't so thrilled about it.
The Denver Broncos are apparently embracing their underdog status for Super Bowl 50. The widely reported betting line has the Panthers as 6.5-point favorites as of this writing. Of the media members being tracked by NFLPickWatch.com that have already picked the game, 61 of 86 took the Panthers (including five of eight from CBS Sports, for what it's worth).
For some Broncos, this is just business as usual.
"Yeah, we're used to it now," Demaryius Thomas said, per ESPN.com. "I think the past two weeks we've been underdogs (Note: the Broncos were favorites against the Steelers in the divisional round and underdogs against the Patriots in the AFC title game) and we stepped up to the plate and we were able to come out with the win. We don't really care what the papers or whatever they say about being underdogs. We're going to go out and do our jobs."
"I mean, we've been underdogs all year," cornerback Chris Harris Jr. said, also per ESPN. "At the same time, we've kind of bought into that mode. People still don't talk about the D like I think they should be talking, but we bought into the underdog role and it's something we feed off of."
Harris must be overlooking the fact that the Broncos were favored in 12 of their 16 regular-season games and one of their two playoff games when he says his team has been "underdogs all year," but we'll let it slide.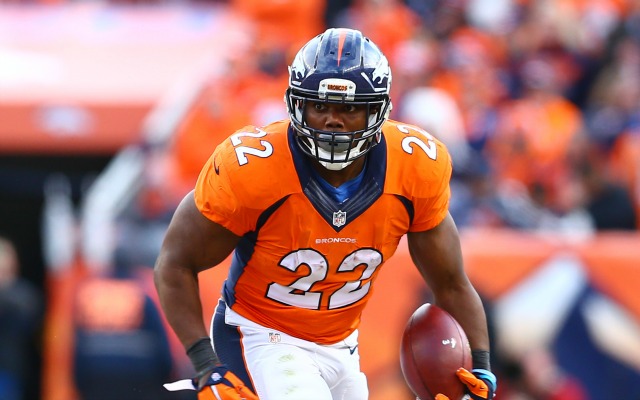 While Thomas and Harris seem irked by the fact that they're underdogs, for some players, the fact that they're not expected to win is apparently pretty freeing.
"We just have to go out there and play football," running back C.J. Anderson said, via the Denver Post. "There's no pressure on us. There's nobody picking us. There's nobody picking our 39-year-old quarterback to go play well."
"I really don't pay any attention to it," linebacker Von Miller said. "I am not betting on the game or anything like that. I am just going out there and I am just playing. I really don't pay attention to all that stuff. We have a huge opportunity. Anything can happen on Sunday."
Show Comments
Hide Comments
Sometimes it's hard to figure out what the Bills are doing

Peterson would join a formidable backfield that includes Mark Ingram and, of course, Drew...

John Schneider has a simple rule: He doesn't like lying to people
Kizer, the former Notre Dame standout, is one of the top QBs in the draft class

Can the Browns get it right? Can the Cowboys and Raiders build dynasties?

The versatile safety/linebacker could slip out of the first round