Super Bowl travelers experience massive delays in Secaucus, N.J.
As fans try to get to the Super Bowl, the train station in Secaucus, N.J. is reportedly a nightmare.
• 1 min read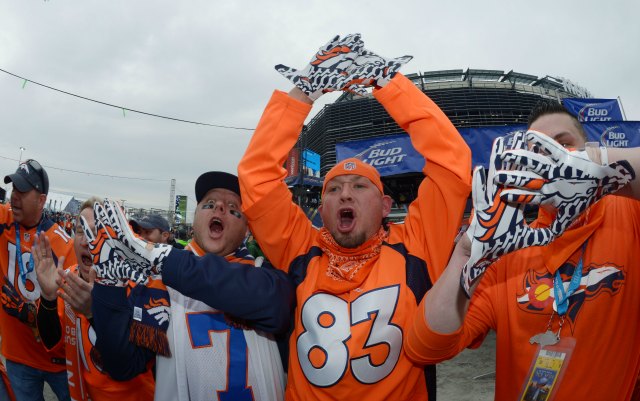 More SB coverage: Seahawks win, 43-8 | Photos | Numbers | More news
EAST RUTHERFORD, N.J. -- Much of the worry heading into Super Bowl week had to revolve around the logistics of people traveling from New York to here at MetLife Stadium.
And if you're going through Secaucus, N.J. to get to East Rutherford, it sounds like the experience has been brutal.
As recounted by the Star Ledger, thousands of fans are stuck at Secaucus Junction as they're transferring from trains out of New York City to the transportation that would ferry them to the stadium.
The paper said Super Bowl organizers expected between 10,000 and 12,000 people to use the train to get to the stadium while between 30,000-40,000 would use buses.
But those laid over in Secaucus said trains were extraordinarily hot and that paramedics were dispatched to attend to fans who had fainted.
"Worse than a sauna," a fan named Jason Leavitt told the newspaper. "There were people passing out."  
Here are some tweets from people who were using that station to get to MetLife.
@NJTRANSIT Feeling like a prisoner at seacaucus station. Dangerously hot and no movement in 20 mins. #fail pic.twitter.com/3Fi7oumbiO

— Nell Ryan (@nellryan) February 2, 2014
Inside the Seacaucus station. People are getting mad #SuperBowl pic.twitter.com/VICdZW0Bq9

— Casey Phillips (@CaseyPhillips1) February 2, 2014
It's 1000 degrees and everyone is packed in the seacaucus station. Nj transit having a tough time keeping up pic.twitter.com/Novea7hg11

— Casey Phillips (@CaseyPhillips1) February 2, 2014
Follow Josh Katzowitz on Google+
Show Comments
Hide Comments
Rob Gronkowski isn't impressed with Dallas using a famous Belichick line in its new facili...

After a few lean years, the Wolverines are flush with NFL talent

John Mara says he's 'comfortable' having the kicker on his roster
Maybe Johnny Football can find work after all

The Seahawks QB confirms -- without confirming -- that he moved his wedding over bathroom...

Too early to project how a rookie will turn out? Sure, but here's five comparisons based on...