The NFL salary cap just got a huge increase for the 2016 season
The NFL salary cap just got a $12 million boost.
When NFL free agency kicks off March 9, the league's 32 teams are going to have some serious money to spend, thanks in large part to a salary cap increase of almost $12 million.
CBS Sports NFL Insider Jason La Canfora reports that the 2016 salary cap has been set at $155.27 million. That's an increase of $11.99 million over the 2015 cap.
The cap increase will likely come as good news to teams like Miami, New Orleans, Baltimore and Buffalo, who are currently the only four teams with less than $10 million in cap space available, according to the most recent numbers.
On the other end of the spectrum, the Jaguars, Raiders and Bears are going to have a huge amount of cap space. The Jaguars rolled over almost $32 million from last year's cap, which means they're going to have almost $75 million to spend during free agency.
That carryover money from 2015 is added to the 2016 cap number, which means all 32 teams will have a different "hard" number that they're allowed to spend.
As for the salary cap itself, at $155.27 million, it has more than doubled since 2003. The salary cap was first instituted in 1994 when teams had all of $34.6 million to spend.
NFL Salary Cap since 2003
2016: $155.27 million
2015: $143.28 million
2014: $133 million
2013: $123 million
2012: $120.6 million
2011: $120 million
2010: UNCAPPED
2009: $123 million
2008: $116 million
2007: $109 million
2006: $102 million
2005: $85.5 million
2004: $80.58 million
2003: $75 million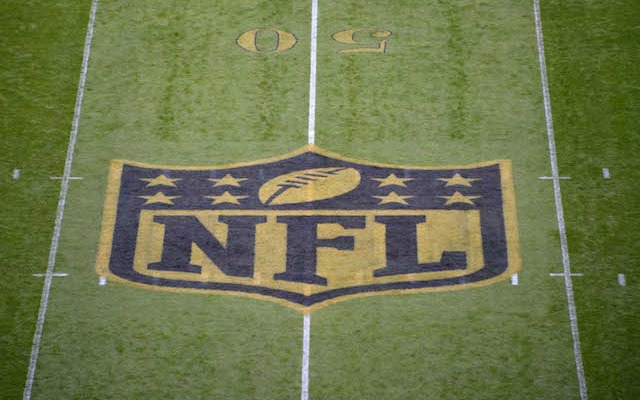 Show Comments
Hide Comments
Our Latest Stories
Pete Prisco pinpoints the key matchups in every game that'll likely decide who will win and...

Kenny Vaccaro says hit from by Odell Beckham 'wasn't that bad'

The Dolphins' quarterback spent much of Thursday night on his back against the Bengals' de...
The Bengals beat the Dolphins, 22-7, to improve to 2-2 on the season

It doesn't look like the Texans will be getting back their star pass rusher by December

Run-ins with the police are becoming all too common for the Tide's top prospects