Tony Dorsett says he's losing his memory, struggles with life
Tony Dorsett was one of the NFL's best running backs, and now, he says his life quality is decreasing every day.
• 1 min read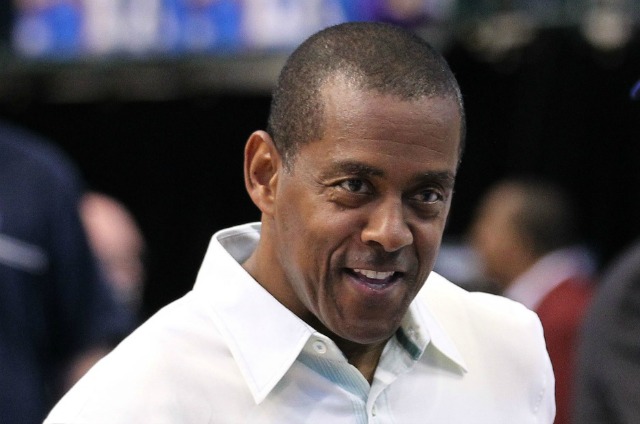 In the middle of his Twitter rant last week against the NFL and those who run it, former safety Hamza Abdullah admitted he has thought about suicide, even though he has a wife and three children.
Those thoughts apparently aren't unusual, especially when you consider the recent suicides of former players Junior Seau, Dave Duerson and Ray Easterling. And now one of the greatest running backs to pull on a uniform says he, too, has dealt with suicidal thoughts and depression.
"Well, you know, I've been diagnosed with all that," Dorsett told WFAN radio on Wednesday. "That's private stuff and I don't want to get into all that stuff, but I've been diagnosed. I'm just telling you, I've been diagnosed with that, yes."
Also scary for Dorsett -- who spent 12 years in the league, all but one with the Cowboys, and rushed for 12,739 career yards, the eighth-highest total in NFL history -- is that he said his quality of life is decreasing every day. He says he's losing his memory, and it's so bad that one time he couldn't remember the route to take his children to a team practice.
The 59-year-old Pro Football Hall of Famer also thinks the NFL should pay for his health insurance.
"All I want to do is have health insurance for the rest of my life," Dorsett said. "I signed up for this, obviously. My family is worried about me. I'm worried about me in some respects."
To listen to the interview, click here.
Follow Josh Katzowitz on Google+
Show Comments
Hide Comments
Pete Prisco grades every third-round pick of the 2017 NFL Draft

Kupp recorded 428 catches, 6,464 receiving yards and 73 TDs in his career at Eastern Washi...

What a hilarious joke, Martavis -- unless you weren't joking
Kamara took a winding path to Tennessee but had a big senior year for the Vols

Pearson gave one of the best speeches you'll hear -- unless you're an Eagles fan

He was available for the Bengals due to concerns about off-the-field issues