Tony Dungy on Lions coaching vacancy: That's the job I'd want
A total of seven head coaching jobs have come open in the NFL this offseason and the Tony Dungy thinks the most attractive one is in Detroit.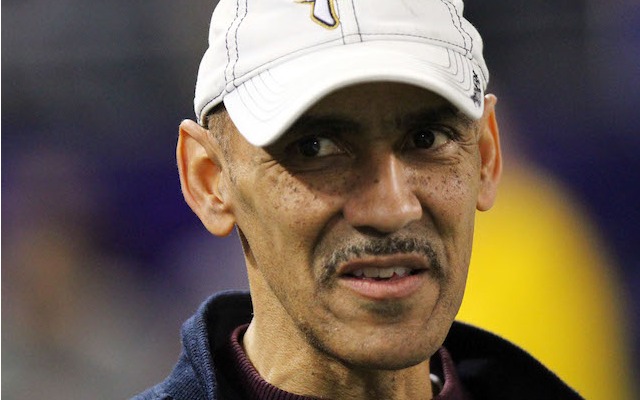 Tony Dungy isn't planning on making a return to coaching anytime soon, but if he was going to return, it would be for the Detroit Lions job. In an interview on the Dan Patrick Show this week, Dungy called the Lions job the most attractive opening. 
"I will tell you this Dan, I think the best job out there is the Detroit Lions," Dungy said. "That's the job I would want, I think they are the closest to the Super Bowl."
Dungy, who coached the Indianapolis Colts to a Super Bowl in 2006, then went on to list the reasons why he thinks the Lions job is the best one.
"You look for things, you look for a franchise quarterback in this day and age. You want to have a passing game, because this game is all about passing," Dungy said. "And you want people who can rush the passer and protect the lead, Detroit's got all that and now you throw in two really good tight ends, (a) couple of running backs that can make things happen."
Dungy also likes the fact that the Lions play in the NFC North, "They've got everything they need, and the division, eight wins won the division this year, so you're in the right division and you have an owner that doesn't meddle," Dungy said of owner Bill Ford. "He's not gonna come in and tell you to play this guy, cut this guy, draft this guy. It's a perfect situation. If I was ever coming back it would be for that job." 
Lions coach Jim Schwartz was fired on Dec. 30 and a total of seven coaching jobs have come open in the NFL this offseason. The Browns, Vikings, Texans, Buccaneers, Redskins and Titans all fired their coaches. The Buccaneers and Texans have filled their vacancies. 
Show Comments
Hide Comments
Dak Prescott impresses -- again -- and Ryan Tannehill appears to be improved, at least in...

The Cowboys should be pleased with the early returns from their rookie running back

Romo got sacked by the Seahawks, but eventually left the field on his own
The former Texans running back looks completely healthy

Cardinals coach isn't a fan of experiment with video, says it helps the offense more than the...

Sashi Brown might be upset to have just four wins but owner Jimmy Haslam seemed OK with it...