Top 10 best NFL Twitter accounts
Here are the 10-best Twitter accounts any NFL should be following.
• 5 min read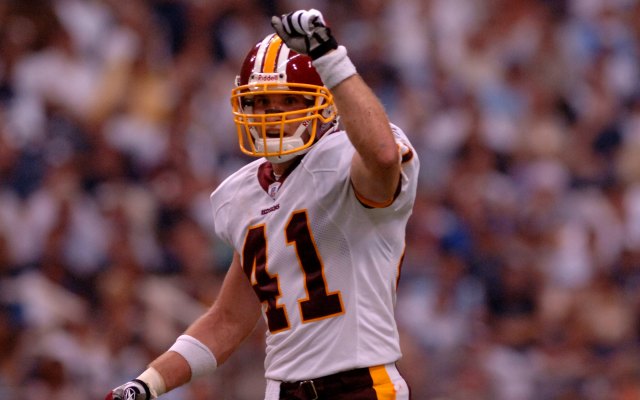 We need Twitter. We need it to get us through our days. Whether we're watching a sporting event on TV or trying to navigate the boredom of a work day, Twitter is always there, providing us the info we need and the color we crave (of course, it also provides us with plenty of info we don't need or particularly want).
If you're an NFL fan (or an NFL writer), Twitter is a necessity. And we appreciate those accounts that entertain and inform us every day. If they can make us laugh, even better. Which is why this Top Ten list might be the most important one we provide this season (as was the 2012 version,  2011 version and the one from 2010.)
These NFL players, writers and analysts WILL enrich your life. You might just have to wade through a big pile of crap to get to them.
10. Jim Irsay, @jimirsay: The most socially-adept NFL owner of them all. In the past, we've touted how he tweets out random rock lyrics and teases about potential Colts transactions. Now, we just enjoy it when he gets mad at his team. Recent tweet:
Must find a way 2 win Division,no excuses,no explanations..hide weaknesses,accent strengthens/We gotta get our heads out of r butts-WAKE UP!

— Jim Irsay (@JimIrsay) November 26, 2013
9. Peyton's Head, @PeytonsHead: Most parody accounts are hit or miss for me, but I've long enjoyed the work of Peyton's Head. Laughing is very important to me. Peyton's Head forces me to do so more often than not. Key question: What happens when Peyton Manning retires? Recent tweet:
#SNF Remember....interceptions are now #AirGenos. Except when Eli(te) is playing. Those are always Eli(nterception)s.

— Peyton's Head (@PeytonsHead) December 2, 2013
8. Injury Expert, @injuryexpert: If you want to read the explanation for why your favorite injured player is out and when he might return to the NFL field, Will Carroll, sports medicine writer, explains it all. If you play fantasy football, Carroll is a key follow. Recent tweet:
Percy Harvin's "little procedure" was more than just injections. This is not a good sign.

— Will Carroll (@injuryexpert) December 4, 2013
7. Chris Kluwe, @ChrisWarcraft: Last year's No. 1 Twitter account to follow (and the No. 2 account from 2011) has fallen a little because he, at least when he pops up in my Tweetdeck, hasn't been as controversial lately. Maybe because he's unemployed from the NFL. But still, he's funny and insightful and still is worth your time to follow. As long as you can get through all the fantasy game-related tweets. Recent tweet:
Just had our Crossfit holiday party. We did five hundred thrusters and then had two leafs of lettuce. #goodtimes

— Chris Kluwe (@ChrisWarcraft) December 2, 2013
6. Smart Football, @smartfootball: Manned by Chris Brown, he, much like a few other feeds on this list, does a wonderful job breaking down the nuances of schemes and execution. One of Brown's biggest strengths, though, is that he writes it so the layman can easily understand it. He takes complicated issues and makes them easier to digest (like with the Eagles tweet below). That's not necessarily easy to do. Recent tweet:
Eagles going with all-tight end offense today. Philly runs the "mesh" concept like 15 times a game now with all the man coverage they see

— Smart Football (@smartfootball) December 1, 2013
5. Pro Football Reference, @PFF: In reality, there are about five or six different PFF contributors who you could follow, so we'll just blend them all into this one account. PFF, as you should know, watches film of every game and of every player and grades everything that happens. How influential has this website become? NFL teams use the service as well. Recent tweet:
RT @PFF_Sam Wedge busting....not fun. pic.twitter.com/FxpbEXW8Gd

— Smart Football (@smartfootball) December 4, 2013
4. Seth Payne, @PayneNFL: With Payne and Matt Bowen below, we actually have more former players on this list than we do current players, but I had to include Payne (a 10-year veteran for the Jaguars and Texans), because he makes me chortle. In fact, if I'm ranking all the people I follow (minus comedians), he might make me laugh  more on a per post basis than anybody else. As I said last year, if you do that, I'm putting you high on my top-10 list. Recent tweet:
I've been having nightmares about Vereen aligned wide for a full year. Also some bad dreams about clowns, but that's unrelated.

— Seth Payne (@PayneNFL) December 1, 2013
3. Football Zebras, @footballzebras: I've only recently discovered this feed, and as you can probably ascertain from the Twitter handle, it's dedicated to studying the performance of the game officials. Are they a valuable resource? Just look to last week's Redskins-Giants botch job by referee Jeff Triplette and his crew as proof that yes, Football Zebras fills a much-needed niche. Recent tweet:
Recap: LJ had the spot on play, HL has chain crew responsibility. Replay official should have also reviewed the spot. R signaled 3rd down

— Football Zebras.com (@footballzebras) December 2, 2013
2. NFL Philosophy, @nflosophy: Though he was anonymous for many months after starting this feed, Joe Bussell, who formerly worked in the operations department for the Buccaneers, finally revealed himself. And revealed himself as one of the most informative NFL tweeters you could hope to follow. He's got a full-time job, but still, he finds time to watch hours and hours of tape every week. One day, Bussell very well could be a GM. Recent tweet:
Manziel's stature plus his style of play & offense dictates that evaluations emphasize how he handles a collapsing and muddy pocket.

— NFL Philosophy (@NFLosophy) December 3, 2013
1. Matt Bowen, @mattbowen41: Bowen played seven seasons in the NFL as safety for the Rams, Packers, Redskins and Bills, but since then, he's taken his expertise in the game and written for the Chicago Tribune and Bleacher Report. If you want technical commentary and somebody to explain why that certain scheme worked against that certain package, Bowen is the man for you. Especially if you like it in photoshop form. You think you know football? Well, you might. But Bowen probably knows more than you. Recent tweet:
#Bears D continues to struggle with backside contain vs. run game...4th & 1 vs. #Vikings. Cut-back lane for AP: pic.twitter.com/X8b6phPdzG

— Matt Bowen (@MattBowen41) December 4, 2013
Follow Josh Katzowitz on Google+
Show Comments
Hide Comments
Our Latest Stories
Giants receiver Brandon Marshall was the only player invited to speak at the NFL owner's m...

This rule is probably going to have to change now that the Raiders are headed to Sin City

The NFL is rolling the dice on Sin City, despite a last-ditch attempt from Oakland's mayor...
The Chargers are leaving 70,000-seat Qualcomm Stadium for the 27,000-seat StubHub Center

Peterson, 32, is a high-mileage runner coming off an injury-plagued season

The former 49ers quarterback's expectations are unlikely to match the market reality