VIDEO: Charles Barkley makes fun of Kellen Winslow's arrest
Apparently, Charles Barkley is well-versed in the details from the police report that was filed after Kellen Winslow was arrested in a Target parking lot.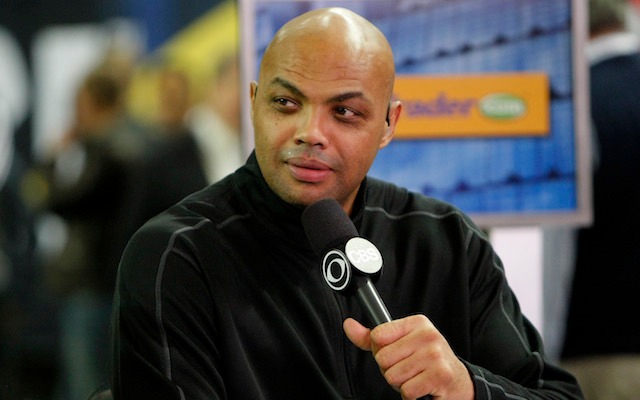 In a story that can only be described as bizarre, Jets tight end Kellen Winslow was arrested on Nov. 19 for possession of synthetic marijuana. That's not the bizarre part though. 
The bizarre part comes from the police report. Authorities said they found Winslow in a Target parking lot with "two open containers of Vaseline on his center console," and a witness says that Winslow was masturbating in his car. 
Despite the vaseline in his car, Winslow denies that there was anything inappropriate going on, he says he was just changing his clothes. 
Changing his clothes? It seems like Charles Barkley likes the masturbation story better. During a highlight reel on Inside the NBA on Monday, Barkley made a joke at Winslow's expense. 
After Golden State's Klay Thompson knocked down a 3-pointer in the highlight, Barkley had this to say, "That boy can stroke it. That boy can really stroke it right there. I'm going to take him to Target."
Host Ernie Johnson replied with, "Man, you ain't right."
Shaquille O'Neal took another route, he offered Barkley some advice, "Make sure nobody sees you. Make sure you roll the windows up," O'Neal said. 
You can see the entire exchange below. 
Show Comments
Hide Comments
Here's everything you need to know about the 2017 NFL Draft

Will Garoppolo be Tom Brady's backup in 2017 or will he be dealt Thursday?

Ben Roethlisberger, Alex Smith and Carson Palmer get youngsters to mentor in Prisco's final...
Plus Jonathan Allen falls further than expected and the Saints double dip in the secondary

Lynch's mother made the revelation during a radio appearance

Jon Robinson has been responsible for five trades since he was hired in January 2016