VIDEO: Fan hands Marshawn Lynch Fireball whiskey at Seahawks parade
Marshawn Lynch doesn't just take handoffs during NFL games, he also takes them during parades.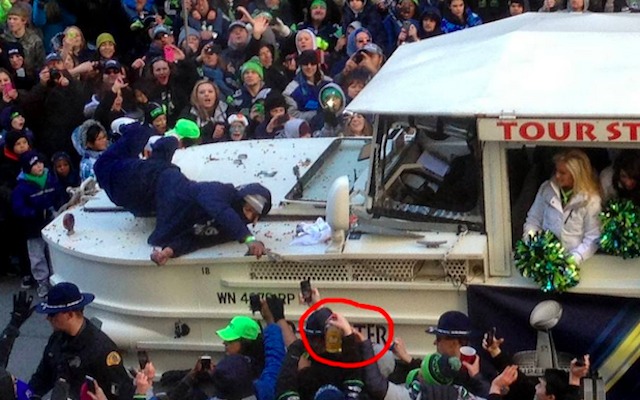 Apparently Marshawn Lynch's fascination with Skittles is over and he's moving on to something more adult: Fireball whiskey. Actually, it's possible Lynch likes both of Skittles and Fireball or maybe he likes to mix them -- I have no clue, but he had both things with him during the Seahawks Super Bowl victory parade on Wednesday. 
Lynch brought his own Skittles, but he didn't bring his own Fireball, so he had to get it the old-fashioned way: by motioning to a fan to give him a bottle. 
As you can see in the video below, Lynch sees the whiskey, Lynch wants the whiskey, then at the 44 second mark, he takes what might be the most impressive handoff of the season. 
On a somewhat related note to everyone on the internet, please film your videos horizontally. 
After going through all of the trouble to get the Fireball, did Beast Mode end up drinking it? You bet he did. And since there were 700,000 people at the parade, of course there's a picture of it.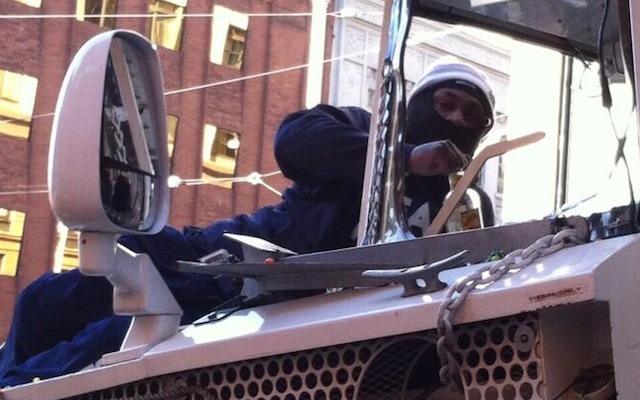 (Wink of the CBS Eye to Deadspin)
Pryor worked out with Brown a couple years ago and now he's back at it again

The first-round QB from Clemson impresses Texans coaches with the way he's picking up the...

Dave Gettleman does not understand the DEFCON system
The Cowboys were big stars at Dirk's annual charity event

Floyd claims to have drank four or five bottles of kombucha tea, resulting in a failed alcohol...

Atlanta's new video board wraps around the length of the stadium and looks incredible