VIDEO: Johnny Manziel parties in Miami after case goes to grand jury
Johnny Manziel spent part of last week in South Beach.
If Johnny Manziel's worried about being charged in his domestic violence case, he's not showing it. Just hours after the Dallas Police Department announced on Thursday that Manziel's case had been sent to a grand jury, the Browns quarterback was spotted partying at a club in Miami.   
Someone filmed Manziel drinking out of a giant bottle of champagne in South Beach and that video later ended up in the hands of TMZ (who else).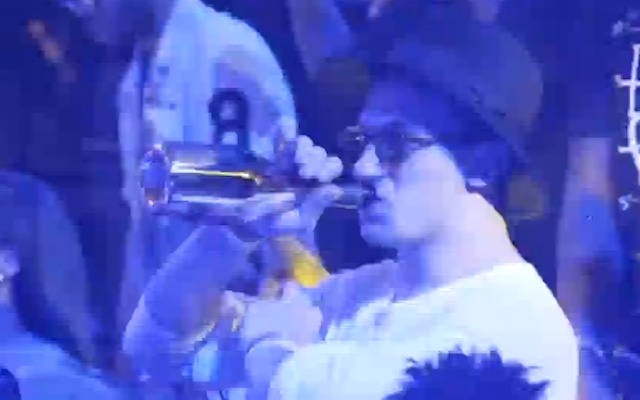 It definitely looks like Manziel went out of his way to go unnoticed at the club: Not only is the 23-year-old wearing a hat, but he's also wearing sunglasses (at night) inside.
It's not quite the blonde wig, fake mustache, glasses, and hoodie that "Billy Manziel" was wearing in Las Vegas, but it's close. 
Johnny Football just don´t get it - and never will! .. https://t.co/yBKzCU11DB pic.twitter.com/rD8qsPkc88

— Thomas T. Knudsen (@Bubba92) January 5, 2016
Manziel wasn't incognito the entire night though. He did pose for a few pictures before he visited Story Nightclub in Miami. 
Johnny Manziel took his talents to @LIVmiami last night (via @purplemiami) pic.twitter.com/n3pcKHzd4k

— Darren Heitner (@DarrenHeitner) February 27, 2016
Manziel was also more than happy to take a picture with someone at Nautilus Hotel in South Beach (via Instagram).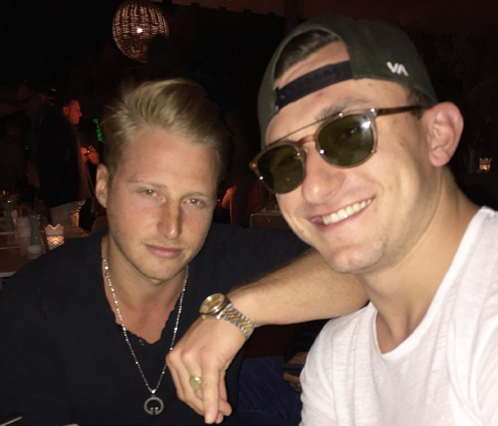 As for his partying, you can absolutely make the argument that Manziel's an adult and he's allowed to do whatever he wants. However, it should be noted that his constant partying is a concern to everyone around him, including his parents.
Manziel's partying will also likely cost him his job: The Browns are expected to cut him once the new league year begins on March 9. The team made its final decision regarding Manziel shortly after his alleged domestic violence incident with Colleen Crowley on Jan. 30. 
Manziel has also been dropped by his agent.
If Manziel's case ends up going to trial, Manziel could face a maximum punishment of one year in jail and a $4,000 fine for the Class A misdemeanor.
Anyway, you can see the entire Manziel video by heading over to TMZ.  
Show Comments
Hide Comments
Our Latest Stories
The Patriots have one more game to endure without Tom Brady

Donald Trump told Colin Kaepernick to leave the country a month ago

The Browns also can't wait on DeShone Kizer, taking the Notre Dame QB at No. 1
Bell will play in his first game after serving his three-game suspension

Rookie Jordan Howard, a fifth-round pick, will now get a shot at supplanting Langford for the...

If we've established anything it's that Matt Ryan should never be asked to throw a block