VIDEO: Michael Crabtree, Dez Bryant and Alshon Jeffery as spies
How do you make a movie preview more interesting? You add three NFL wide receivers and dress them up as spies.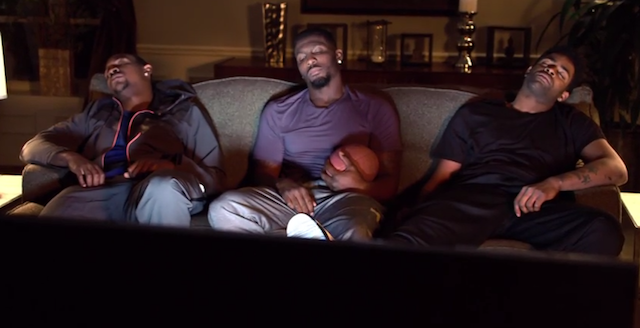 If you're wondering what NFL wide receivers do during the offseason, that question has now been answered: They moonlight as international spies. 
The video below is a preview for the movie '3 Days to Kill' and the preview stars Alshon Jeffery, Dez Bryant and Michael Crabtree. And the answer to your next question is, no, none of the three are actually in the movie. But the preview is still kind of fun to watch because Jeffery throws a man over a ledge and Bryant makes a one-handed catch of a briefcase, which might go down as the best one-handed catch of a briefcase you see this year.
Show Comments
Hide Comments
Preseason Week 3 is where the rubber meets the road; jobs are won and depth charts are sol...

The most important week of the preseason kicks off on Thursday

While running back will prove this year's position du jour, quarterbacks will still garner...
Apparently, Tim Tebow wasn't very good at football, at least according to one receiver

A year after tearing his ACL, Nelson is back to playing against Packers defenders

No one on the Cowboys' roster is safe from the mouthy receiver