VIDEO: NFL players surprisingly good at singing national anthem
What happens when you put six NFL players together and ask them to sing the national anthem? This video happens.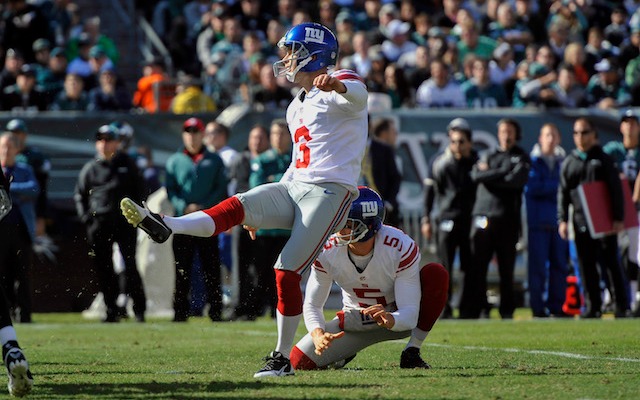 There's good national anthems -- like the one Whitney Houston sang at the Super Bowl in January 1991. There's bad national anthems -- like the one Roseanne Barr sang before a Padres game in July 1990.
Then there's national anthems you can't categorize because you expect it to be bad, but then it turns out to be somewhat good, like the one you're about to watch. 
To get the world pumped up for Super Bowl XLVIII, MetLife brought together Justin Tuck, Emmitt Smith, Josh Brown, Eddie George, Nick Mangold and Greg Jennings to sing the Star-Spangled Banner. 
Are they any good? You can decide for yourself below. These guys won't be singing the national anthem at the Super Bowl though, that honor belongs to opera star Renee Fleming. 
Simpson drew money from his NFL player pension, which is protected by Nevada laws

Johnson will likely work once again as the primary backup to David Johnson

Turner has made the Pro Bowl each of the last two seasons and was rewarded with a new cont...
Simpson was eligible for parole after serving nearly nine years on charges stemming from a...

Simpson's hearing bordered on Theater of the Absurd, including him saying he's led a 'conflict...

Vick again apologized for his comments about Kaepernick's afro