Warren Moon loses $200K in Miami Heat ticket, ownership scam
Former NFL quarterback Warren Moon spent $200,000 on courtside seats for the Miami Heat, the only problem is that the seats he bought didn't actually exist.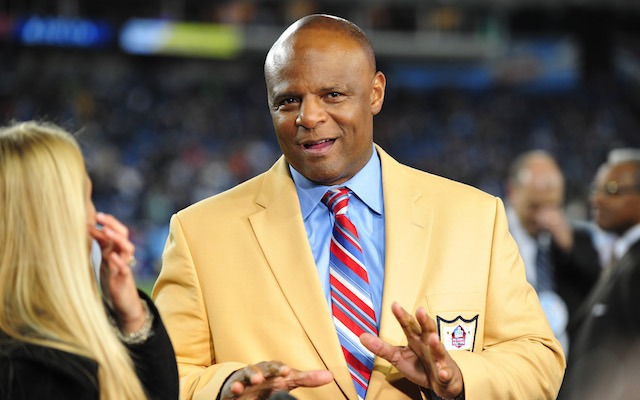 Pro Football Hall of Famer Warren Moon will be heading to New York this week with $200,000 less in his bank account. The former NFL quarterback, who serves as the analyst on the Seahawks flagship radio station, was scammed out of the money by a man who sold him Miami Heat tickets that didn't actually exist, according to MyFoxLA.com.
A man named George French Jones approached Moon about buying four courtside tickets and a five percent ownership in the Heat. Moon's agent then wired $200,000 to a bank in Pasadena, Calif., to complete the transaction. Apparently Jones told Moon that if he bought the tickets, it would be viewed as a sort of down payment for the five percent ownership stake, according to MyFoxLA.
Unfortunately for Moon, the tickets didn't exist and Jones has disappeared. Both the NBA and the Miami Heat have contacted the FBI to investigate the situation. Jones is also being sued by Moon's company, Sports 1 Marketing, but no one has been able to locate Jones. According to MyFoxLA, Jones also tried to scam at least two other NFL players and may be trying to contact other professional athletes. 
Moon is finishing his 10th season as the Seahawks' official radio analyst. Here's his call, along with Seahawks play-by-play man Steve Raible, of Richard Sherman's final defensive play from Sunday's NFC Championship Game.
Show Comments
Hide Comments
Plus Broncos and Chargers help their QBs while Raiders gamble big in our AFC West grades

Texans pin hopes to Watson, new Jaguars must focus and Titans help Mariota in our AFC South...

Ravens get upside, Bengals go boom or bust and Steelers bank on names, but hail the Browns
Plus the Bills grab multiple starters and Jets add talent but may still struggle in our AFC...

A little more than 29 percent of early declarees went undrafted, a small raise from recent...

No teams did bad enough to earn an 'F,' and give credit where it's due to the 49ers(!) and...