WATCH: A.J. Hawk tackles serious golf bro on golf course
Packers linebacker A.J. Hawk apparently is in shape for golf -- and tackle football.
• 1 min read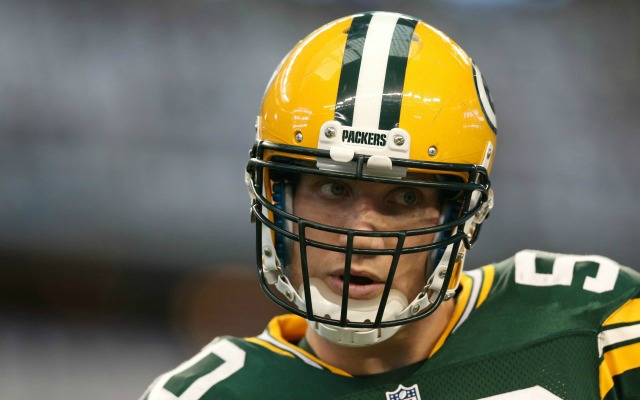 It's not often that the victim of one of A.J. Hawk's tackle attempts pops back up immediately to give him a hug. Nor does the Packers linebacker usually take care of his tackling needs on the golf course.
But while participating in the American Century Championship in Lake Tahoe, a celebrity golf tournament, one of the bros patrons who was watching invited Hawk to make him feel like a receiver coming across the middle of the defense.
And so Hawk obliged, blasting the bro serious golf fan on the fairway near the ropes. The bro sensible golf observer went sprawling while Hawk kept his feet. The crowd cheered, Hawk smiled and the bro disposed gentleman celebrated by aggressively and lovingly embracing his attacker.
All in all, a funny, bro-tastic scene.
Show Comments
Hide Comments
Pete Prisco grades every first-round pick of the 2017 NFL Draft

Watt, the younger brother of Texans star J.J. Watt, switched to outside linebacker at Wisc...

The Browns just had to get one more first-round pick
Njoku is an athletic freak at the tight end position who can add a new dimension to the Browns...

The Falcons traded up to take the pass-rusher at No. 26

Charlton really took off for Michigan after the switch to a 4-3 front