WATCH: Antonio Brown catches ball from drone, sets world record
Don't worry, Ben Roethlisberger. Your job is probably still safe.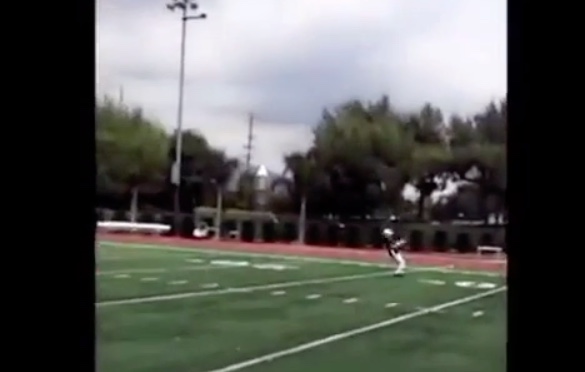 Pittsburgh Steelers wide receiver Antonio Brown led the NFL with 129 catches last season, but he came up a bit short of the NFL single-season record of 143, set by Marvin Harrison of the Colts back in 2002.
Oh, well. He'll just have to settle for a world record instead. With the help of ESPN's Sports Science (you can watch the full video in that link), Brown set the world record for catching a ball from the highest point ever (360 feet).
The Sports Science crew used a drone to drop the football to Brown, who hauled it in while it was reportedly traveling over 80 miles per hour.
Wink of the CBS Eye to The Sporting News
Show Comments
Hide Comments
Floyd claims to have drank four or five bottles of kombucha tea, resulting in a failed alcohol...

Atlanta's new video board wraps around the length of the stadium and looks incredible

Miami wound up turning to Matt Moore, who fared well but couldn't deliver in the playoffs
John Mara says Beckham needs to show more maturity, but he wishes every player worked as hard...

Bennett is transitioning from playing with one all-time great quarterback to another

Carr is the highest-paid player in the NFL, until the next deal for a franchise quarterback...