WATCH: Pacman Jones finally apologizes to Antonio Brown
Pacman Jones has apologized to Antonio Brown, who definitely wasn't faking his concussion.
After Cincinnati lost to Pittsburgh in the wild-card round of the playoffs last week, Bengals cornerback Adam basically blamed the loss on the refs for not noticing that Antonio Brown had "faked" his injury.
According to Jones, the Bengals only lost because Brown flopped on what turned out to be the most crucial play of the game.
This is just brutal pic.twitter.com/hBsIAJIBwO

— The Cauldron (@TheCauldron) January 10, 2016
Brown took a hit from Bengals linebacker Vontaze Burfict, who was flagged 15 yards for unnecessary roughness. Burfict's penalty helped put the Steelers in position for a game-winning field goal.
Although Brown was diagnosed with a concussion, Jones was insistent after the game that the Steelers wide receiver had faked it.
"Man, that (expletive) was (expletive) acting. He flopped. He needs a (expletive) Academy Award for that performance," Jones said Saturday night.
Jones even said that Brown winked at him as he walked off the field. During an interview with the Dan Patrick Show, Jones also said that he knew for a fact that Brown wasn't hurt.
"Man, Antonio Brown was not hurt. I know he was faking," Jones said. "Go back and look at the play."
Well, it's pretty clear that Brown wasn't faking. The Steelers wide receiver has been ruled out for Sunday's playoff game against the Broncos, which means it's time for Jones to eat crow.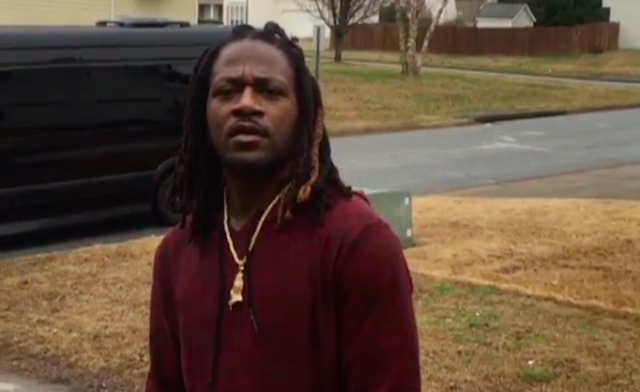 During an interview with Brandon Marshall on Showtime's Inside the NFL this week, Jones had said that he'd apologize to Brown if it turned out that Brown so injured he couldn't play on Sunday.
And now, Jones has come through with the apology.
Here's his apology, via Instagram.
"AB, My apology, my brother," Jones said. "I'm a man of my word. I apologize, sincerely man. Get well."
You can see the entire apology below.
Show Comments
Hide Comments
Our Latest Stories
The Texans' sackmaster appeared to have recovered from offseason surgery and didn't miss a...

Long snapper Kameron Canaday is a free agent after his latest mistake

The Patriots have one more game to endure without Tom Brady
Donald Trump told Colin Kaepernick to leave the country a month ago

The Browns also can't wait on DeShone Kizer, taking the Notre Dame QB at No. 1

Bell will play in his first game after serving his three-game suspension