WATCH: You don't want to get to know Steelers' Cody Wallace in a pile
Dolphins defensive lineman Randy Starks was the unfortunate recipient of some dirty tactics by Steelers guard Cody Wallace.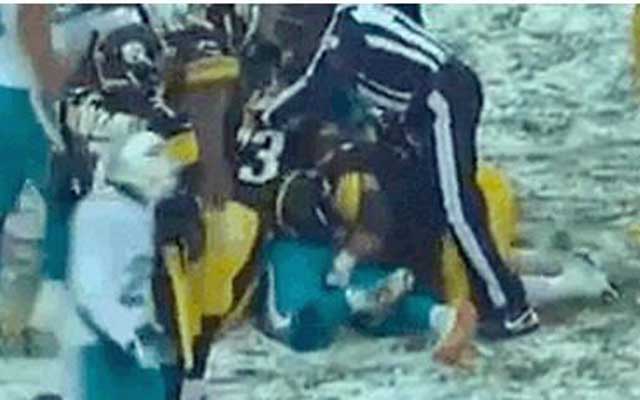 They say what happens in a pile, stays in a pile.
This is not one of those times. 
Steelers lineman Cody Wallace, in the below GIF, does the dirty to Dolphins defensive lineman Randy Starks.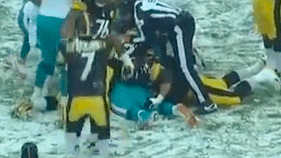 That leg kick by Starks, oy. 
The Steelers went on to lose the game 34-28 in high dramatic fashion and their playoff hopes hang on by the thinnest of threads these days. 
But when the year-in-review DVD is released, I'd imagine a brief section will be dedicated to the moment Cody Wallace shoved his hand up another man's butt. 
Show Comments
Hide Comments
Switzer is also a great punt returner

Philadelphia picked up Donnel Pumphrey and Mack Hollins in the fourth round

Spencer Hall grades every fifth-round pick of the 2017 NFL Draft
Spencer Hall grades every fourth-round pick of the 2017 NFL Draft

Raiders fans in Oakland probably weren't thrilled if they were watching the draft on Satur...

Ben Roethlisberger will play in 2017 but he hinted at retirement earlier this offseason